Michigan Lottery Sales Approached $5 Billion Last Year, '23 Should Exceed
The Michigan lottery industry is booming.
According to a recently released annual report from the Michigan Lottery Commission, the state recorded $4.9 billion in total sales last year.
In all, the robust sales safely place Michigan among the top-grossing United States lottery markets.
And while 2022 represented record-setting sales, a clear path to continued growth can be found in steadily climbing, yet still untapped, online lottery games.
Michigan Lottery Online Continues Steady Climb
One interesting facet to note is the still relatively modest chunk of online lottery sales in relationship to the whole pie. Of the $4.9 billion in total sales, just $193.2 million came via online. That represents just four percent of the total activity.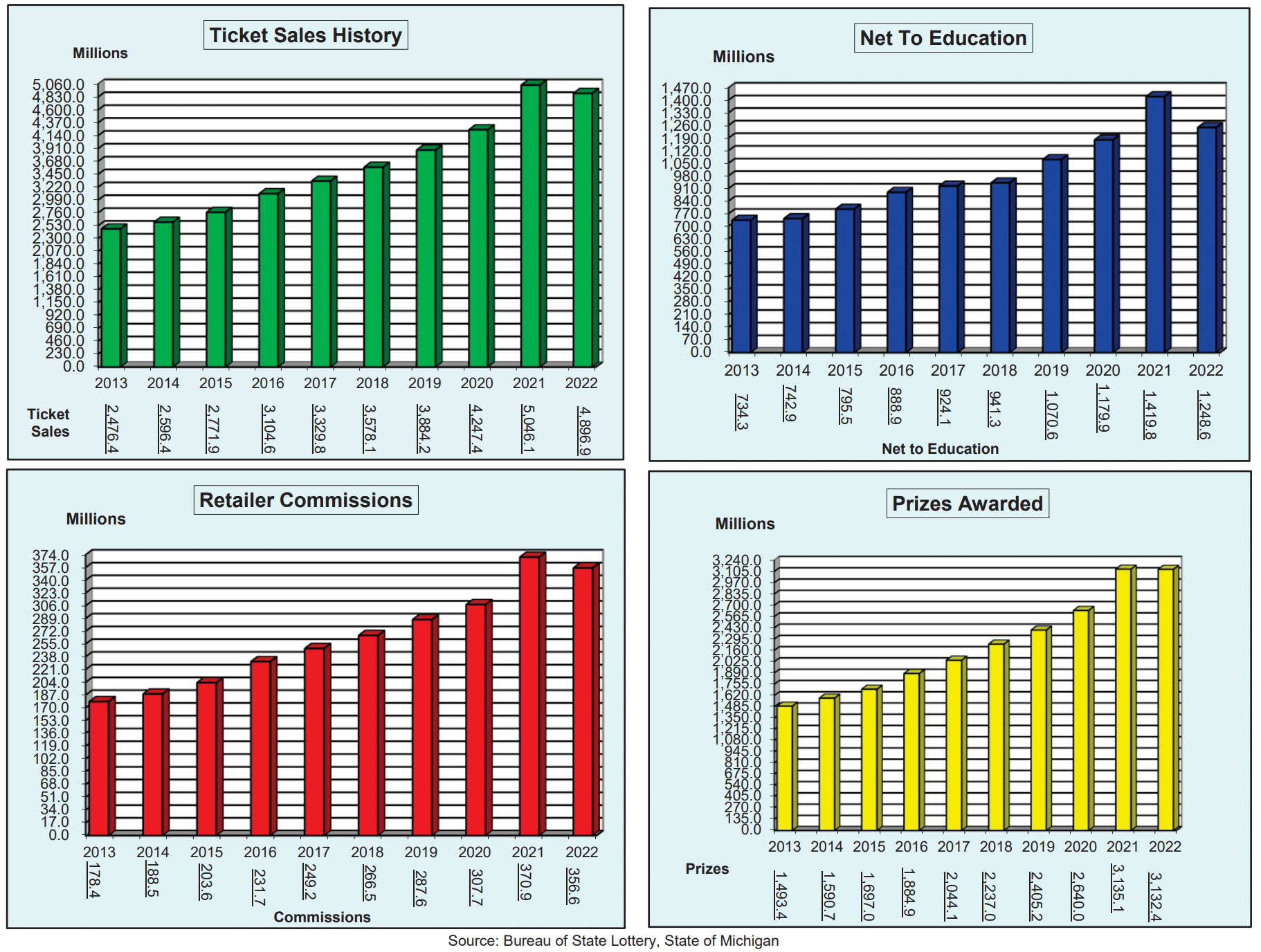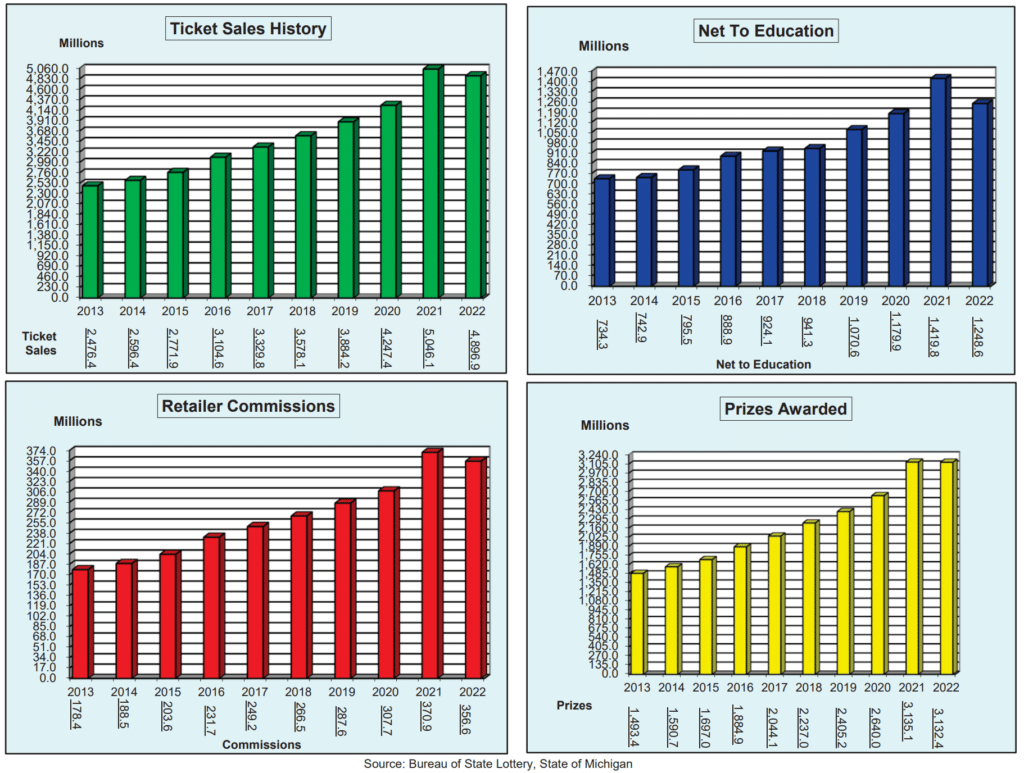 Still, Michigan has seen a steady increase in online sales dating back to 2015 when the state did just $18 million, meaning iLottery has a seven-year increase of over 972 percent.
With the continuing expansion and refinement of online offerings along with the inevitable migration to mobile devices and computers spurred by convenience, it stands to reason that Michigan is just scratching the surface of the potential on this front.
Of course, the wild card in this equation that could expedite growth is the potential implementation of popular third-party providers like Jackpocket. While operational in a number of prominent markets, the app is not live in Michigan. Elsewhere, powerful brand partnerships with in-market major university athletic programs and professional sports franchises have propelled user counts.
From our perspective, if and when such offerings arrive, Michigan online lottery sales figure to ramp up — not only taking the share of traditional brick-and-mortar sales, but adding additional ceiling to the market.
MI LOTTERY PROMO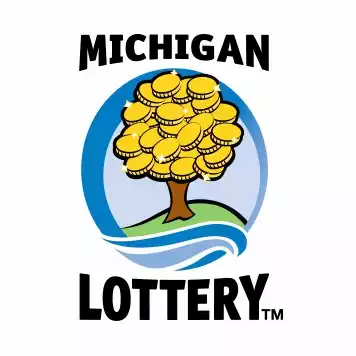 Must be 18 years of age or older to play.

Staggering Growth for Michigan Lottery
Glaringly apparent from the report is total market growth and its promising future trajectory.
The $4.9 billion in total sales, which represents a 47 percent rise over five years, expressed differently amounts to an average of $500 spent on games per resident. That figure trails only Massachusetts ($832 per capita) and Georgia ($522).
Helping spur overall progress within the Michigan lottery market came via an 80 percent boom on sales of instant tickets. Notably, Diamond Riches, a $50 scratch-off — the most expensive game available in the market to date — was particularly popular among players. Considering that all new online players receive a Michigan lottery online free play upon registration, we see this growth trend continuing in 2023.
The total lottery sales were a boon for the Michigan state economy, contributing the third highest percentage among all states.
With players taking in a collective $3.1 billion in total winnings, Michigan was relatively low in terms of user payout. Just 60 percent of all sales went to payouts, ranking in the lower third of the 37 states running programs. Comparatively, Massachusetts (73.6 percent) and Montana (71.6 percent) led the way with top payout ratios.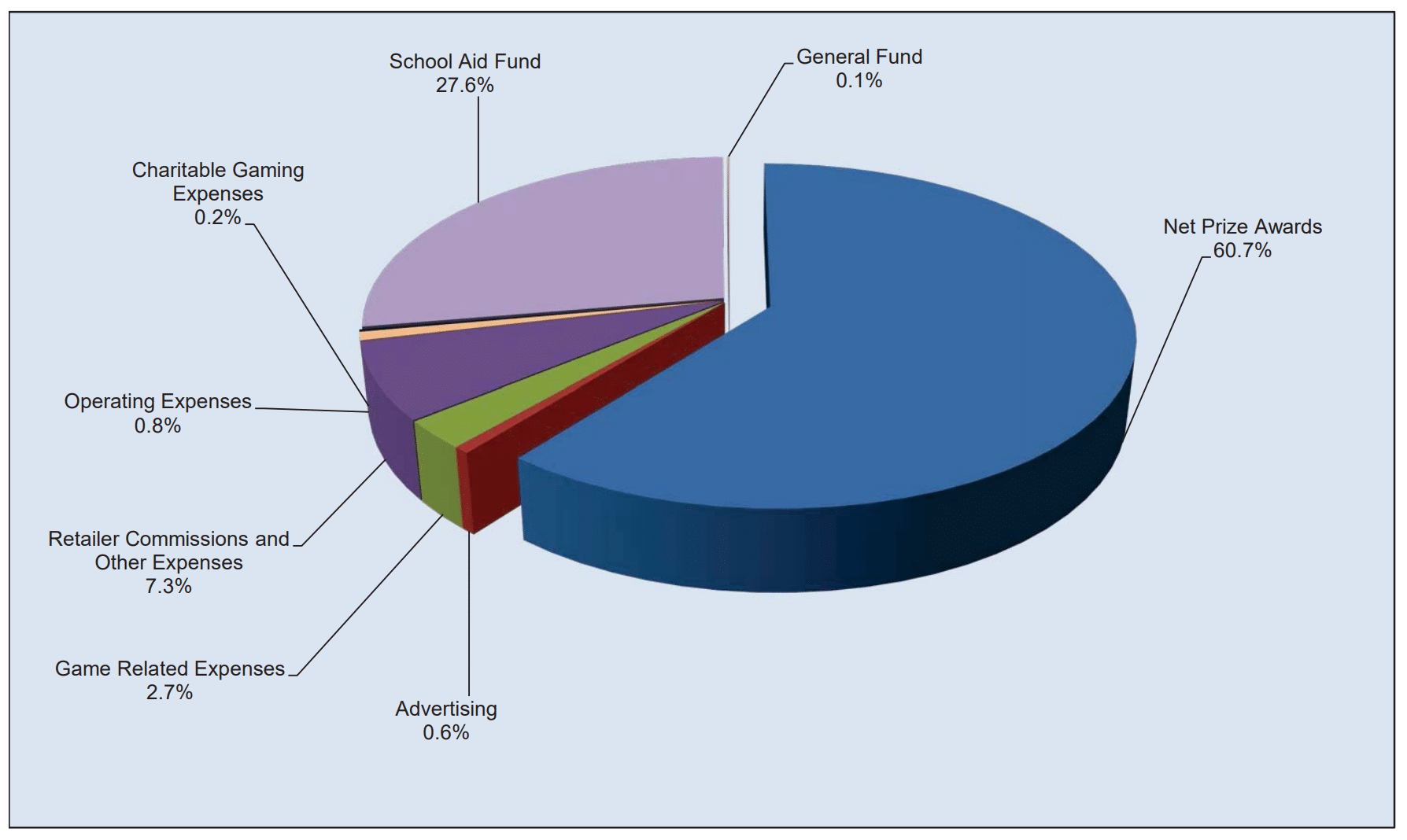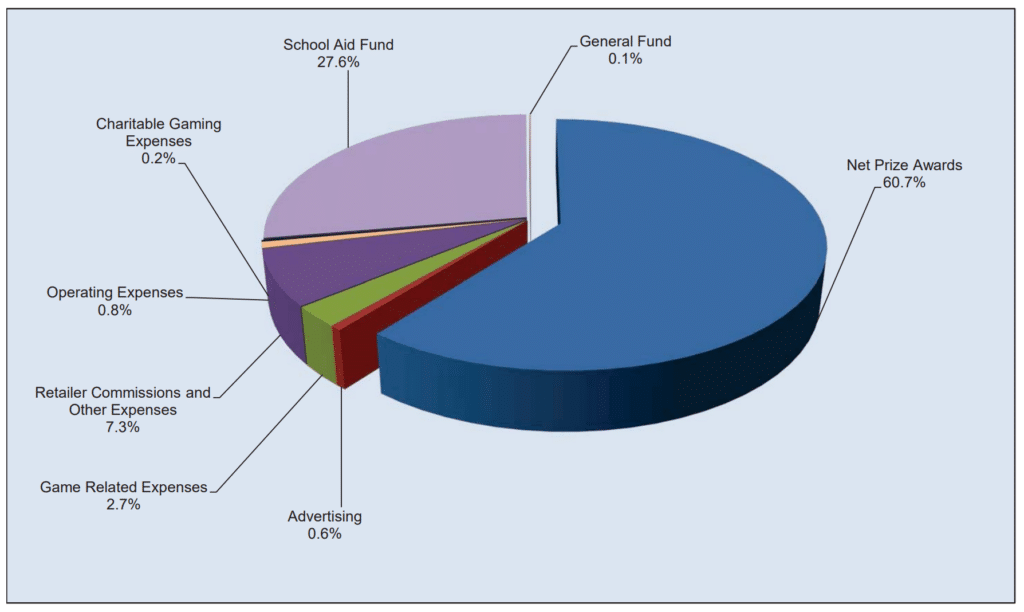 A vast majority of the proceeds has helped fund public K-12 education, with contributions expected to total seven percent of the $17.6 billion fund.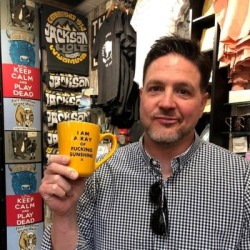 Latest posts by Jason Ziernicki
(see all)