Jackpocket Promo Code Free Lottery Ticket
jackpocket Promo Code (September 2023)
Jackpocket is a lottery courier app, which offers players in some US states the opportunity to scoop massive cash prizes without leaving the house to purchase a lottery ticket. If you enjoy playing Powerball or Mega Millions, but you don't have time to get to the store, or you struggle to get out and about, Jackpocket could be the solution you've been searching for. In this comprehensive Jackpocket promo code review, we'll delve into the details, exploring how the app works, what kinds of benefits it offers, and how you can feel the fun of playing the lottery from your iPhone.
| | |
| --- | --- |
| 💲 Welcome Offer | Free Lottery Ticket |
| 🚨 Jackpocket Promo Code | HANDLE |
| 📲 Mobile Apps | iOS, Android, and Samsung |
| ⏰ Jackpocket Free Ticket Expiration | The current promo does not have an expiration date |
| 🇺🇸 States Available | Arizona, Arkansas, Colorado, Idaho, Minnesota, Montana, Nebraska, New Hampshire, New Jersey, New Mexico, New York, Ohio, Oregon, Texas, Washington DC, West Virginia |
| ⭐️ Our JackPocket Review Rating | 4.8 stars |
| 💯 Lottery App Ranking | 1 of 4 |
| ✅ Minimum Age To Play | 18 years old |
New customers can sign up for a Jackpocket account today to receive $3 off their first order. Yes, Powerball and Mega Millions tickets cost $3, so you are getting a free ticket to throw at a massive Jackpot.
There are four steps to claim the Jackpocket bonus:
Visit Jackpocket.com
Download the mobile app for iOS or Android
Make a deposit
Place your first order (Jackpocket will apply the discount code "HANDLE" at checkout)
#1 LOTTERY APP
Jackpocket Free Ticket
USE PROMO CODE "HANDLE"
Jackpocket is the most downloaded lottery app in the United States. Currently, in 16 states, Jackpocket has moved the purchase of lottery tickets into modern times.
Play Powerball and Mega Millions online today!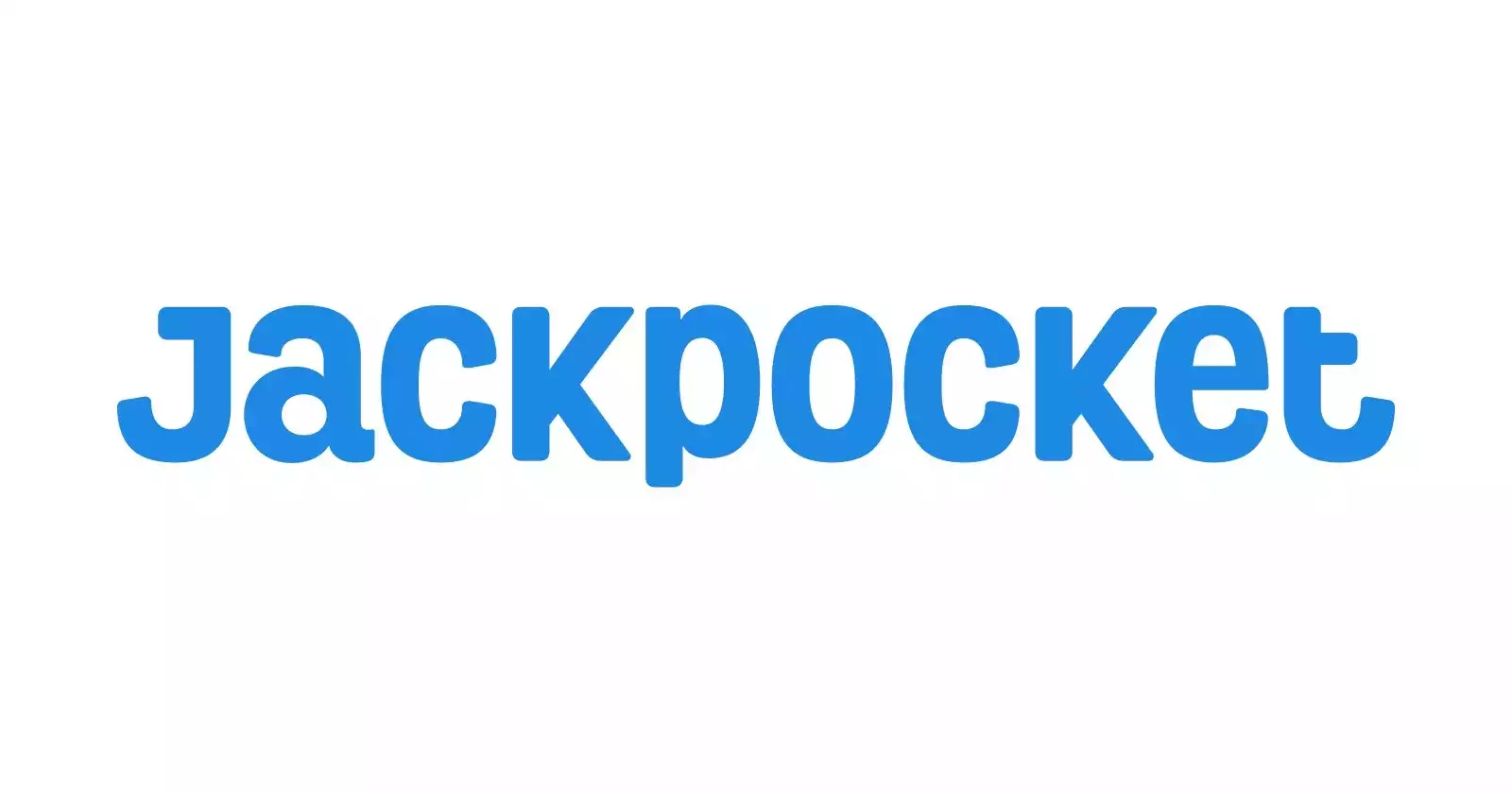 Must be 18 years of age or older to play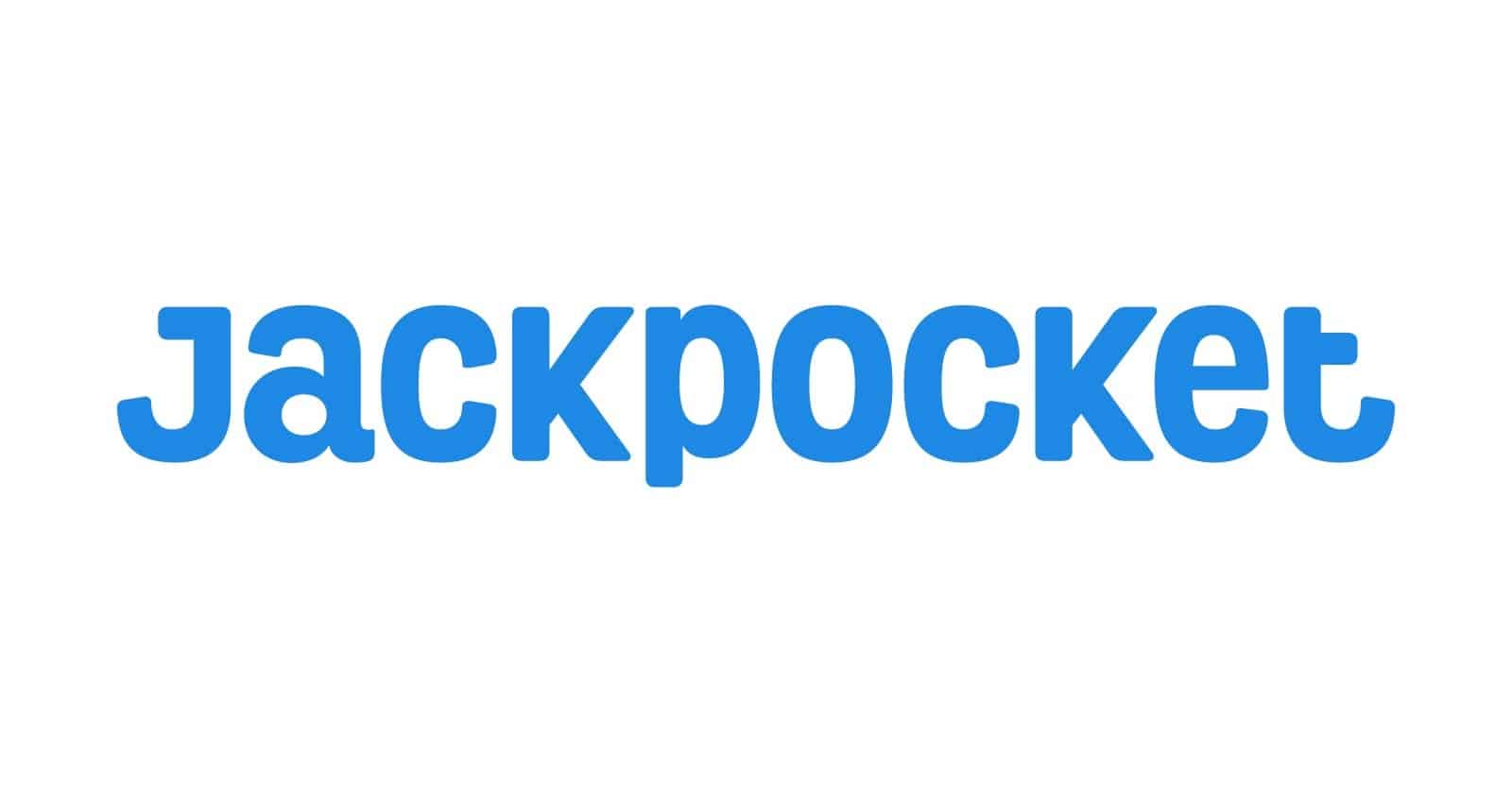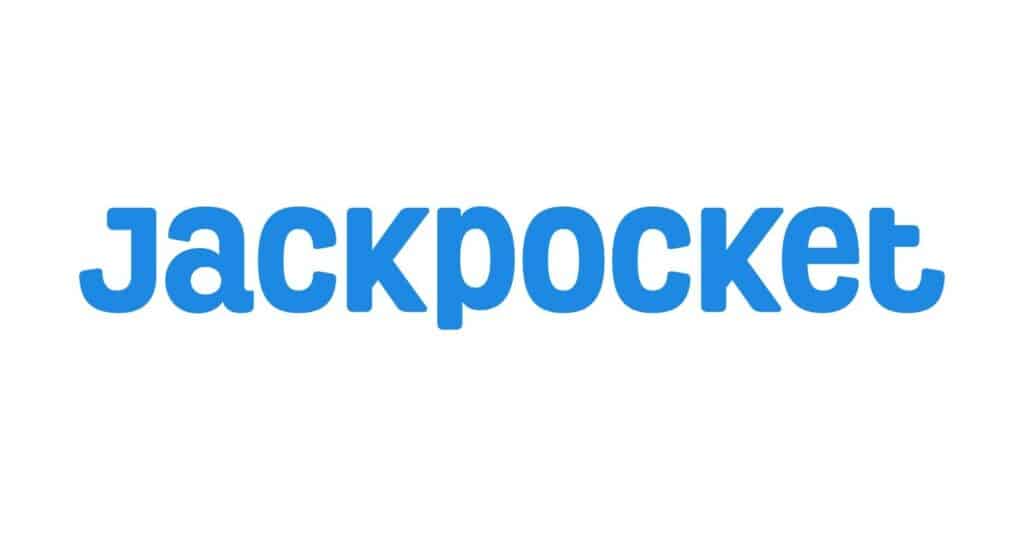 What is Jackpocket?
Jackpocket is a lottery courier service app, which is available in several states across the US. If you download the Jackpocket lottery app, you can purchase tickets and enter draws via your smartphone or a mobile device. The main selling point of the Jackpocket app is convenience. With this app, which is available for Android and Apple devices, you can get involved and try to win big without having to buy a physical ticket from a retailer. Jackpocket launched in 2013 and is based in New York.
Using the Jackpocket app offers an alternative to conventional ways to enter lottery draws. Many of us have been in a situation where we've intended to play the lottery and we've missed out because we haven't made it to the store in time to buy a ticket. If you regularly forget to purchase tickets on time, or you find it hard to get out of the house and get to a store, this app enables you to join in the fun at the touch of a button. You don't have to worry about going to a store or ticket outlet or rushing to meet deadlines. All you need to do is open the app, choose the draw you want to enter, and follow the instructions to buy a lottery ticket.
Is Jackpocket legal in my state?
Jackpocket is currently legal in 15 US states. Here is a list of Jackpocket legal states (updated August 2023):
Arizona
Arkansas
Colorado
Idaho
Minnesota
Montana
Nebraska
New Hampshire
New Jersey
New Mexico
Ohio
Oregon
Texas
Washington DC
West Virginia
To buy a lottery ticket via the Jackpocket lottery app, you have to be located within one of the states listed above at the time of purchase. The app will verify your location using the device's location settings. You must allow the app to access your location settings to play. If you live in one of the eligible states, but you're not home at the time you want to play and you're visiting a state that doesn't allow you to use the Jackpocket app, you won't be able to play via the Jackpocket app.
The list of states may expand further in the future and Jackpocket is currently running trials in other states. If you're keen to play, you can sign up to participate as part of a test group on the Jackpocket website.
Our Jackpocket app experience: Pros and cons
What happens when you download the Jackpocket app, what's the user experience like and what are the pros and cons of the app? If you're not familiar with the app, reading this Jackpocket review will give you an understanding of what to expect.
The Jackpocket app is easy to find and download via Google Play and the App Store for Android and Apple devices respectively. Once you've got the app on your mobile device, you can set up your account. This is a simple process, which involves filling in a form, verifying your identity and confirming the location. You must have the location settings on the device enabled so that the app can check that you are located within an eligible state.
Once you've set up your Jackpocket app, you can add funds and start looking for lotteries. Depending on the state in which you're playing, you can choose from a range of games and state draws. Some states offer access to private and public pools, which you can join to boost your chances of winning. When you've chosen a draw and decided how many tickets you want to buy, you can confirm your choice. Jackpocket will then purchase and store the ticket or tickets for you and send you an email confirmation and a notification via the app. If you're lucky, you'll receive another notification with details of your prize.
Pros
Easy to use
Wide range of lottery draws available in most eligible states
Several payment options to fund your account
Swift prize fund transfer to your account (prizes up to $600)
Play on the move with minimal hassle
Beat the lines and save time, effort and energy
Play in 14 states
Access public and private pools to boost your chances (participating states only)
Keep 100% of your winnings
Enter lottery draws at the touch of a button
View your ticket in the app
Receive notifications if you win
Cons
Only available in certain states
May take longer to access bigger prize funds
Deposit service charges apply (between 7% and 10% of the deposit amount)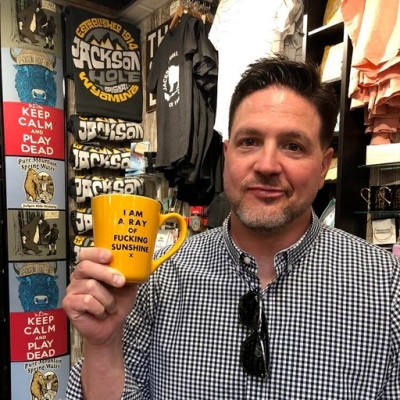 Jason's Take On Jackpocket
Jackpocket has done everything right since its launch in 2013. Ten years in, the company and its app are set to go parabolic IF one thing goes smoothly. A planned online casino launch in NJ is planned for Q3 2023. This is where the core business plan of acquiring users for a low cost via the lottery meets the high LTV (lifetime value) of online casino players.

If the Jackpocket lottery app is any indication of the casino product, players will quickly see and feel a very well-designed app that is easy to use and navigate. Jackpocket has simplified buying lottery tickets online and often shares when a customer wins on the Jackpocket platform.

(Jason Ziernicki is the founder of LotteryHandle.com. As an insider within the gambling industry, he has covered the massive emergence of sports betting in the U.S., of which XL Media acquired his sites in 2020. His attention has now turned to the rapidly growing online lottery industry and you will see his "takes" and reviews throughout this site.)
Is Jackpocket legit?
If you haven't played the lottery online before, or you're new to Jackpocket, you may be wondering if the app is legit. It's always beneficial to check and verify the legality and safety of websites and apps before depositing money or entering your personal details and signing up. The good news for people who are interested in downloading the Jackpocket app is that this app is 100% legitimate. Jackpocket is an established lottery app, which is legal in 14 states across the US. The app can be used in any of the eligible states by users over the age of 18. The Jackpocket app verifies the individual's location, it uses secure payment processes to protect users and it works with approved, authorized lottery retailers.
Jackpocket has been up and running since 2013 and it has a Better Business Bureau rating of A+.
Is Jackpocket safe?
Safety should always be a priority when you buy anything online via websites or apps. Jackpocket offers a safe and secure way to enter lottery draws in 14 states. Using security measures and advanced features, players can enjoy peace of mind that their personal data and details are safe. When you buy a lottery ticket via Jackpocket, you'll receive an email confirmation with your purchase receipt, an email copy of your ticket and a notification to let you know that you're in the draw. You can also view an image of the physical ticket, which Jackpocket has secured on your behalf, and you'll get a notification via the app if you've been successful following the draw. Additionally, the Jackpocket Casino App was just approved in NJ, which requires a relentless regulatory process.
How does Jackpocket work?
The Jackpocket app was launched to make it as simple as possible for players to enter jackpot draws and play games online. If you haven't played before, it's very easy to get started. Here is a guide to how Jackpocket works:
Download the Jackpocket app: if you are in a state where the Jackpocket app is legal, the first step is to download the app. You can do this by visiting the Google Play Store (for Android devices) or Apple's App Store (for Apple devices). Search for the Jackpocket app and hit the download button.
Set up a Jackpocket account: the next step is to set up your Jackpocket account. You will need to provide some details, including your name, date of birth and SSN. Jackpocket will verify the account information and confirm your location. It's important to ensure that your device's location settings are enabled, as Jackpocket is not legal in all states.
Depositing money: to enter lottery draws, you'll need to deposit funds into your Jackpocket account. There are lots of ways to do this, including debit and credit card payments, PayPal and Apple Pay.
Choose your game: browse games, choose the lottery you want to enter and pick your numbers. You can also do a quick pick or a lucky dip on some draws.
Confirm your order: Jackpocket will then purchase your physical ticket on your behalf via an authorized retailer and store it securely.
View your ticket: your ticket will be visible in the app and you can also view it via your email confirmation. Jackpocket will store the paper ticket in a secure safe.
Keep your fingers and toes crossed! When it's time for the draw, keep your fingers and toes crossed for a big win!
Collect your prize: if Lady Luck has looked upon you favorably, and you've won a prize, you'll receive a notification and your funds will be transferred to your account. This applies to prizes worth up to the value of $600. If you've won more than $600, the Jackpocket team will be in touch to arrange delivery of your winning ticket to you. You will then be able to claim your prize from the state lottery.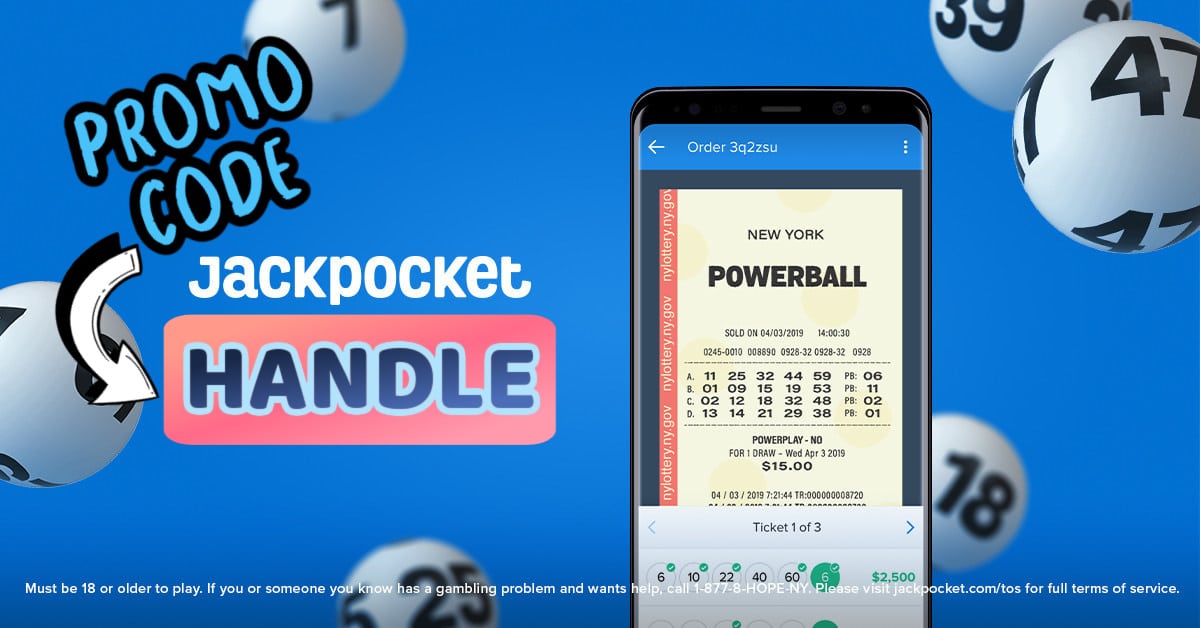 Which games can I play on the Jackpocket app?
The range of games and lottery options available to you will depend on where you are in the country. Some states offer a wider range of games than others. If you download and use the Jackpocket app in New York, for example, you'll have access to a bigger range of draws than in New Mexico. You can only enter draws within the state in which you are located when you use the app. If you're visiting Colorado, for example, you can't buy a ticket for lotteries in Arkansas or West Virginia.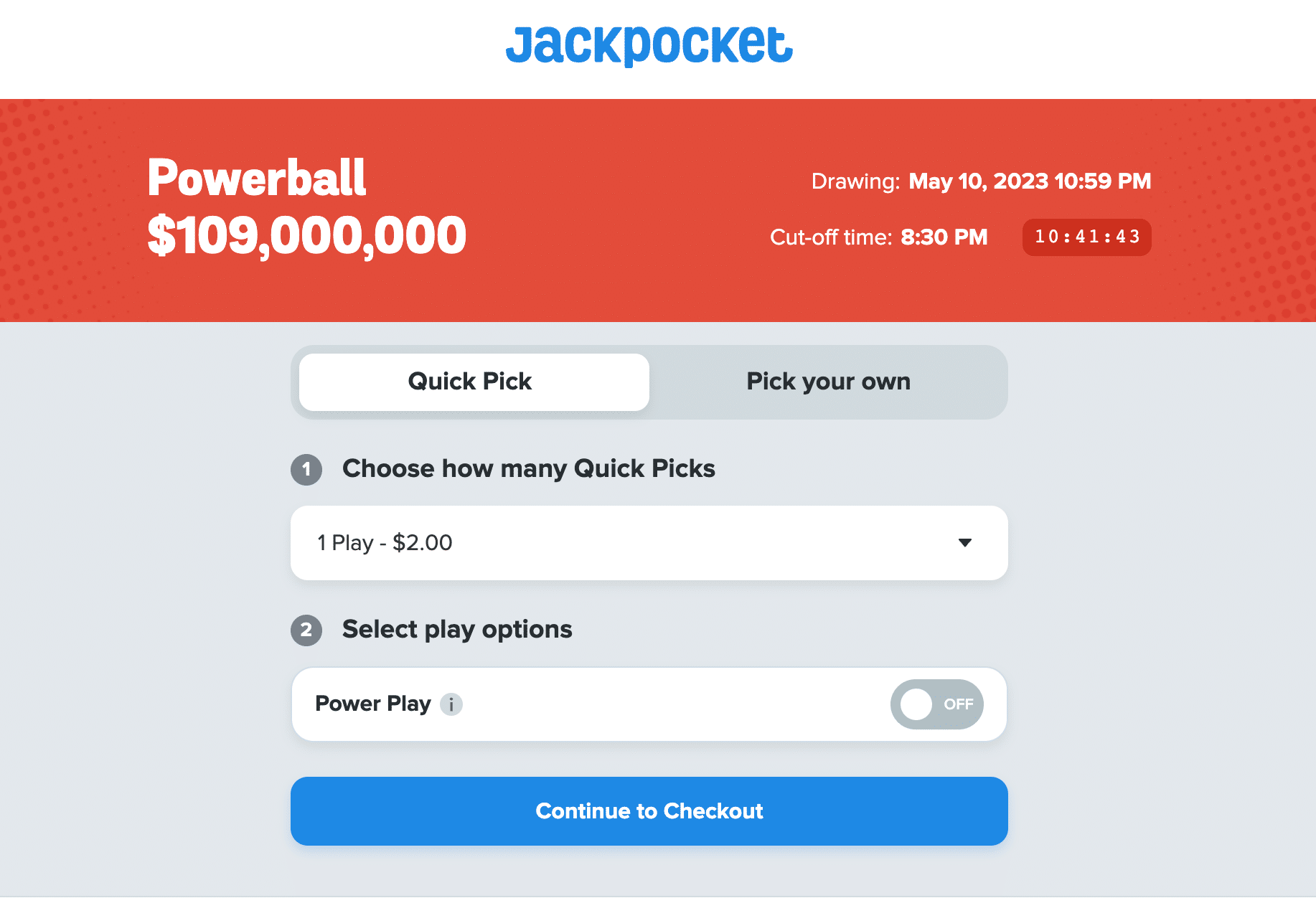 Yes, you can buy powerball tickets on jackpocket!
Additionally, our Jackpocket Promo Code "HANDLE" will give you a FREE ticket credit that you can use to play Powerball.
Popular draws that are available via the Jackpocket app include:
You can also enter state lotteries, such as New York Lotto in New York or Lotto Texas if you're using the Jackpocket app in Texas. When you open your app, you'll be able to see which games are available in your chosen state. You can also check when the draws are scheduled and take a look at the estimated jackpot.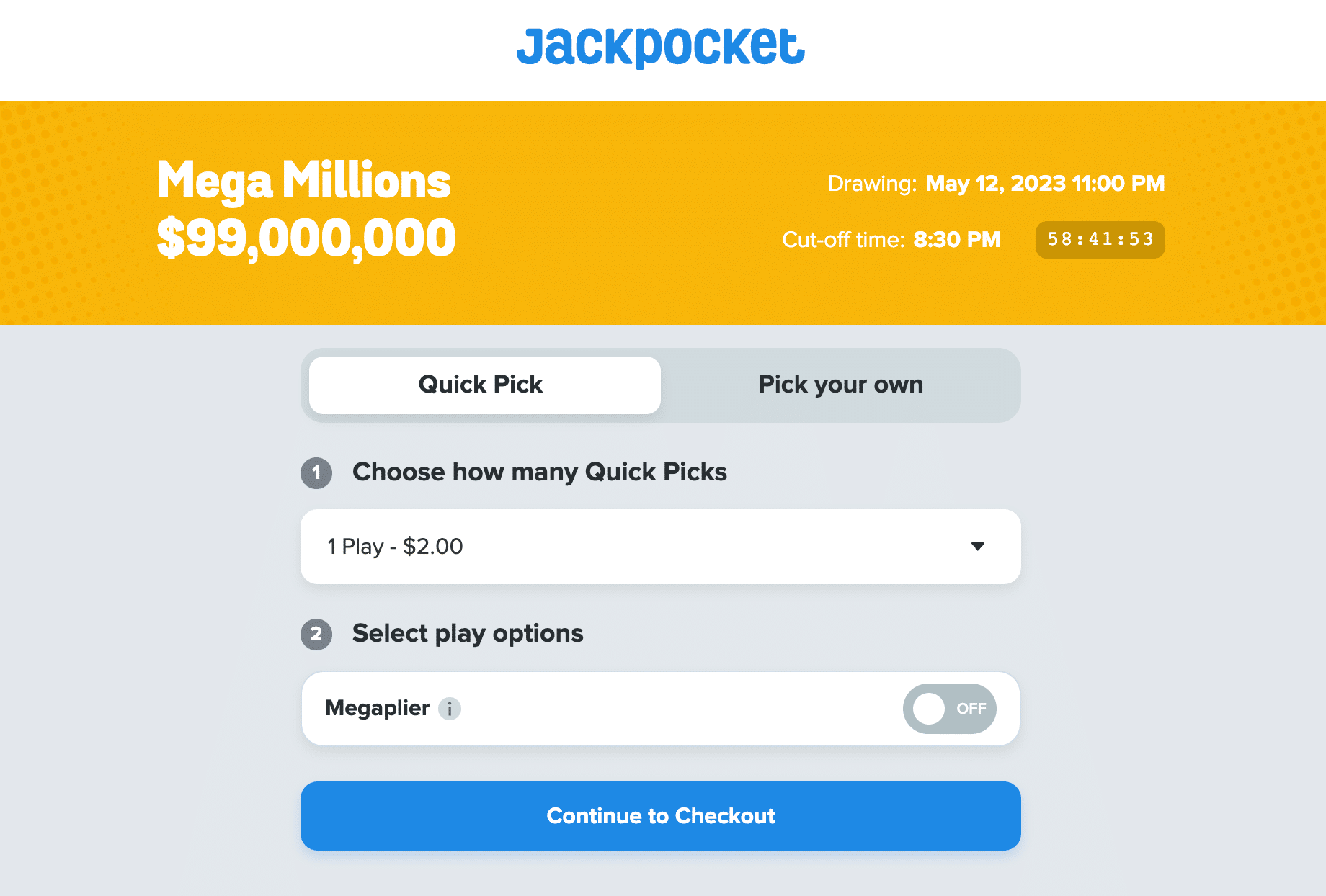 Playing Mega Millions on Jackpocket Just Takes The Click of a Button
Use our Jackpocket Promo Code "HANDLE" for a FREE ticket credit that you can use to play Mega Millions today.
Public and private lottery pools on Jackpocket
Jackpocket offers players in some states the opportunity to boost their chances of winning by joining lottery pools. There are two types of lottery pools: public and private. If you join a pool, you team up with other players to improve the odds. Each pool member will contribute to a shared pot of tickets. If a ticket wins, the pool members will split the winnings between them. Public pools enable you to join forces with anyone in the same state. Private pools are for groups of people who know each other. You could create a pool with your neighbors, friends, work colleagues or family members, for example.
Currently, lottery pools are available in the following states:
Arkansas
Colorado
Minnesota
New Hampshire
Ohio
Oregon
Washington DC
Does Jackpocket take a cut of the winnings?
Jackpocket doesn't take a cut of player winnings. If you win a prize on the lottery using the Jackpocket app, you will receive 100% of the prize funds. If you get lucky, you'll receive a notification in the app. For smaller prizes up to $600 (or the agreed state prize threshold), the funds will be deposited directly into your Jackpocket account. For big prizes, Jackpocket will arrange delivery of your paper ticket to you so that you can claim your money from the relevant state lottery.
How does Jackpocket make money?
If Jackpocket gives its players 100% of their winnings, it's understandable to wonder how it makes money. The answer to this question lies in service charges. Jackpocket charges a small fee in exchange for buying and storing customer tickets. When you add funds to your account, Jackpocket will charge you between 7% and 10% of the deposit amount. The Jackpot.com lottery app, the core competitor for Jackpocket, charges 15%. Once you have paid this fee, there are no additional charges. Jackpocket does not charge sign-up fees, payout fees or service charges on top of the ticket price and every player keeps 100% of their winnings. There are no monthly subscription or membership fees.
Jackpocket also makes money from commissions via retail partners across the 16 eligible states.
How do you get your money from Jackpocket?
If you win a prize, it's natural to want to get your hands on your winnings as soon as possible. Jackpocket performs well when it comes to paying customers. There are two ways in which players get their prize funds. The method will depend on the value of the prize, as follows:
For smaller prizes: for smaller prizes, usually up to $600, the funds are transferred directly to the user's Jackpocket account.
For bigger prizes: for bigger prizes and mega jackpots, Jackpocket delivers the physical ticket to the winning player. The individual can then claim their prize from the state lottery provider.
Depositing funds using the Jackpocket App
There are multiple options available to you if you want to make your first deposit on the Jackpocket app, or you're topping up your balance ready for a prize draw. These include:
PayPal
Debit card
Credit card
Bank transfer
eCheck
Apple Pay
Venmo
Play+ account
What are the advantages of using the Jackpocket lottery app?
The Jackpocket lottery app offers a host of advantages for people who like to enter prize draws and lotteries either occasionally or regularly. These include:
Play to win without leaving home: the best thing about the Jackpocket app is that you don't have to leave home or try to find a retailer at short notice to play to win. You can buy lottery tickets via a mobile device no matter whether you're at your desk working late or enjoying a night on the couch. It's simple, convenient and stress-free to enter prize draws.
Save time and effort: traditionally, if you want to play the lottery and try to scoop a mammoth jackpot prize, you have to go to a physical store and buy a ticket. With the Jackpocket app, you can save time and effort by opening your app, choosing a draw and confirming your purchase. Jackpocket will purchase the ticket on your behalf.
Safe and secure: Jackpocket offers a safe and secure way to buy lottery tickets online.
Join lottery pools: lottery pools offer the opportunity to team up with people you know or strangers in your state to maximize the chances of winning. If you're in a pool, members contribute tickets to the pot and then share the winnings if there's a lucky ticket. You can create private pools with friends, colleagues or neighbors, or join a public pool, which is open to anyone. It's important to note that lottery pools are not currently available in all 14 participating states.
Beat the lines: stop wasting time in long lines with the Jackpocket lottery app.
Never miss a deadline: we've all been there. We've intended to get to the store all day to enter a draw only to forget or run out of time before the deadline. The Jackpocket app makes it quick and easy to get involved, reducing the risk of missing the draw. Some players also have access to autoplay features, which enable automatic access to draws.
Get paid quickly: if you win a prize on the lottery, Jackpocket will transfer your winnings (usually up to $600) directly to your account.
What are the chances of winning with Jackpocket?
Jackpocket is a courier app, which purchases tickets for mega jackpot draws and state lotteries on behalf of the customer. Jackpocket has no influence on the odds of winning. The odds will be exactly the same when using the Jackpocket app as buying a physical ticket yourself from an authorized lottery retailer. The chances of winning the top prize in any big lottery draw are very small but Jackpocket winners can testify that being in it to win it pays off. Since its inception in 2013, Jackpocket customers have claimed over $100 million in lottery prizes.
Are there any Jackpocket deals or discounts?
Jackpocket offers players chances to win prizes and snap up discounts and deals via sweepstakes and giveaways. Check the website or app for details of the latest offers. If you search online for a Jackpocket promo code, you can also receive free credits and discounts. Always read the terms and conditions. Jackpocket also offers incentives for player referrals.
Who would benefit from using the Jackpocket lottery app?
The Jackpocket lottery app is designed to offer a quick, convenient and safe alternative to going to the store to purchase a lottery ticket. The app can benefit anybody who enjoys playing lottery games and trying to win huge cash prizes, but it may be particularly appealing to the following people:
Players who live in more remote or rural communities that don't have a retailer on their doorstep
Players who have hectic schedules and don't have time to get to physical stores
Customers with limited mobility and those who can't drive
Customers looking to save time and effort without missing out on being in the draw
Customers who have commitments, such as looking after young children or caring for older relatives, which make it difficult to visit physical stores
People who have mobile devices and are used to playing games online
Players who tend to forget about draws or miss deadlines because they don't have time to buy tickets in person
Jackpocket Rules
The Jackpocket app is currently available in 15 states. Within these states, over 18s are permitted to download the app and enter available lottery draws. It's crucial to remember that you have to be physically located within the state to participate in the draw. If you live in New York and you have the app, but you're visiting friends or taking a vacation, you won't be able to buy a ticket for a lottery draw while in Michigan or California, for example. You can also only play the lotteries within your state. If you're at home in New York, you'll have access to state lotteries within New York. You can't enter a lottery in New Mexico or Idaho, for example. You will need to ensure that you have an Android or Apple device and check the operating system requirements.
What Are People Saying About Jackpocket?
The Jackpocket app has excellent ratings on Apple (4.8/5) and Google Play (4.5/5).
Here are some reviews for the Jackpocket app after download on an iOS device:
First and foremost, I love this app. Everything is just right about it. However! When using the "pick your own numbers", there's no "finish for me" function. For example, I need the ability to pick 3 of my own numbers when playing PowerBall then I when I click the "shuffle" icon the app will pick the rest of the numbers for me. Currently, there's no function available like that in the app and for me that's a deal breaker. That means I will have to go back to the ancient days of buying lotto tickets at 7-Eleven, filling in a play ticket, bubbling in the circle that says "finish for me". Then if that happens, I stop using the app, I delete it, I turn off tracker, turn off their creative notifications and I stop paying their fee they love very much to turn profits. Don't lose a customer who does not mind one bit paying the fees! Since there's no function I mentioned in the app, it's forcing me to go back to third party sites to use custom number generators. Don't inconvenience me. Devs, add the function I desire and I promise I'm changing my rating from 3 to 5. Then I will tell all my co workers of 200+ to use Jackpocket.

Jetset X, 02/04/2022 (5 stars)
I've read through majority of the negative reviews and plenty are complaining about it being a "scam." It's the lottery, what was anyone really expecting? Can't blame jackpocket for something that is completely randomized. Both my grandmother and I use the app, she never wins anything, however I win my money back most of the time. It's about luck, nothing more. Plus, they ask you private info for a reason, how else are you going to claim major prizes or prove you're of legal age in your state? Why would Jackpocket risk the lawsuits? Their service fees as well are not as bad considering it's about convenience. That's the whole point of ordering things online, especially tickets. How else do people expect for them to keep up a business and keep the app going if there isn't some sort of fee? Keep this in mind, the app is fine, if anything, it has a simple and easy to use UI. Anyone can use it. I taught my grandmother how to use it and she knows absolutely nothing about technology. If I could add anything, I would say less notifications unless an amount is won or the tickets are ready. Other than that, jackpocket has been an overall great experience for myself and grandmother.

Meepsneep, 10/26/2021 (5 stars)
Our TLDR Feelings On Jackpocket
Jackpocket is a lottery courier service, which enables players to buy lottery tickets without going to a physical store or retailer. The app is available to download on Android and Apple devices in 15 US states. After signing up and depositing funds, there's a very simple process to follow. Players choose the lottery draw they wish to enter, pick numbers and confirm the number of tickets and draw date. Jackpocket buys and stores the tickets for them and notifies them of the ticket purchase. The ticket is available to view in the app. If the player wins, they will receive a notification. In some states, Jackpocket also offers access to private and public lottery pools.
This app is a great option for people on the go and those looking for an easy, stress-free way to play the lottery.
FAQ's About Jackpocket
Does it cost more to buy lottery tickets on Jackpocket?
No, the cost of the lottery ticket is the same at any retailer. A customer pays up to a 10% fee on their deposit on the Jackpocket app.
How long has Jackpocket been in business?
Jackpocket opened for business in 2013. The lottery app has been approved to operate in 16 states over the past 10 years.
Can I buy Powerball tickets on Jackpocket?
Yes, as long as you are located within an approved state for the Jackpocket app.
Can I use the Jackpocket App in Texas?
Yes, Texas is one of the largest states in the country for lottery sales. Draw games like Powerball and Mega Millions, plus more are available on the Jackpocket Texas app.
My Jackpocket Experience Ratings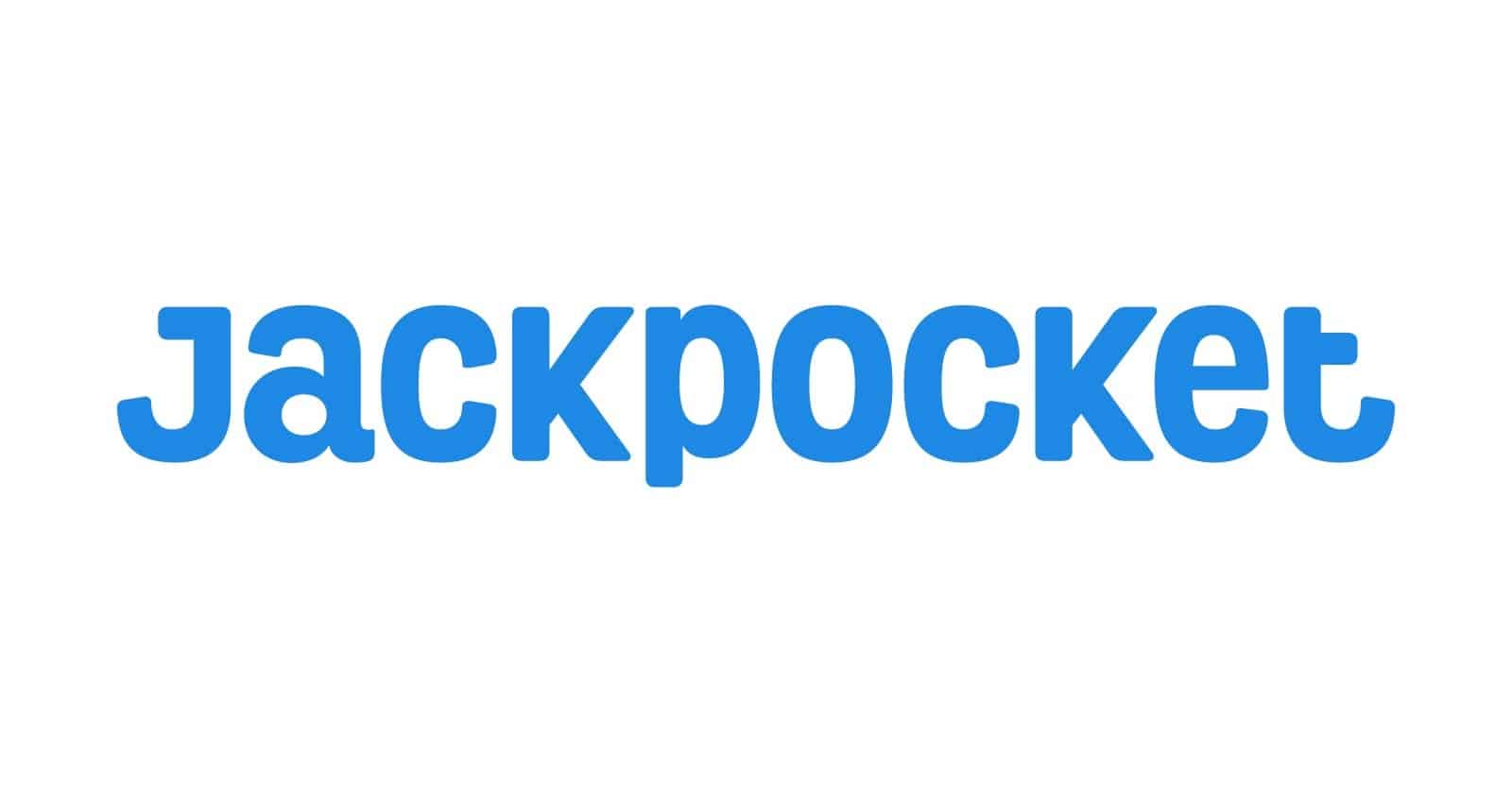 Powerball Tickets Availability
Mega Millions Ticket Availability
Does JackPocket Promo Code HANDLE Work?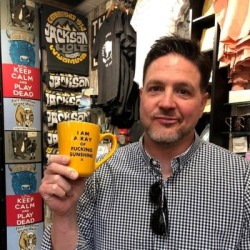 Latest posts by Jason Ziernicki
(see all)