JackPot.com App Promo Code Simplifies Buying Online Lottery Tickets


Jackpot.com is the latest lottery app to hit the state of Texas. After receiving approval to operate from the state's Lottery Commission in late 2022, the company has already sought out numerous high-profile investors in a bid to expand into other states. It hopes to take the same lottery ticket services it already offers to a larger national audience. 
The innovative lottery app provides a service that simplifies buying online Powerball and Mega-Millions tickets. In essence, it's a courier app where you can purchase tickets for the upcoming lottery draws in Texas. Already, you can see why this is appealing to the millions of lottery players in Texas. Instead of traveling to physical locations and buying physical lottery tickets, it can all be done from the palm of your hand using an app.
Jackpot.com App Promo Code (October 2023)
When we began to review all Jackpot has to offer on its desktop platform and mobile app, we kept asking the same question, where is the bonus? Our assumption is that Jackpot is ready to spend additional user acquisition funds since they are only operating in Texas and Ohio. Jackpot's top rival, Jackpocket, offers a free $3 lottery ticket for new depositing players. We fully expect Jackpot to compete with a more alluring bonus as they enter more states.
| | |
| --- | --- |
| 💲 Jackpot.com Welcome Offer | Free Lottery Ticket |
| 🚨 Jackpot.com App Promo Code | LOCK IN YOUR FREE TICKET BONUS |
| 📲 Mobile Apps | iOS, Android, and Samsung |
| ⏰ Jackpot Free Ticket Expiration | The current promo does not have an expiration date |
| 🇺🇸 States Available | New York, Jackpot.com Texas and Jackpot.com Ohio |
| 💯 Lottery App Ranking | 2 of 4 |
| ✅ Minimum Age To Play | 18 years old |
FREE TICKET BONUS
JACKPOT LOTTERY APP
Play your favorite New York, Ohio, and Texas lottery games online or via mobile app at Jackpot.com.
Play Powerball and Mega Millions online today!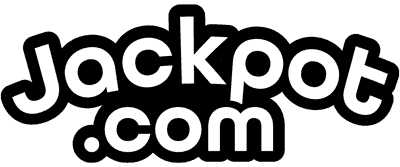 We may earn a commission if you make a purchase, at no additional cost to you.

Pros & Cons of the jackpot.com app
Pros
Players of 18 years old and above
Mobile app and desktop platforms
Massive investment backs the company
Easy online purchase of Powerball and Mega Millions
Cons
Currently only available in Ohio and Texas
15% deposit fee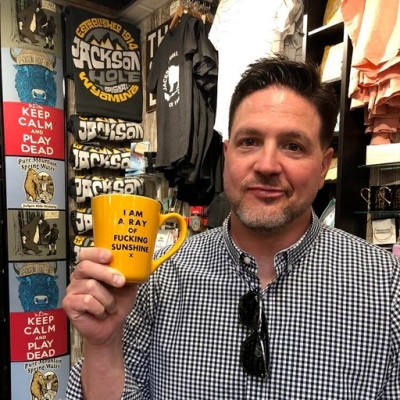 Jason's Take on Jackpot.com App
There's been a lot of discourse surrounding JackPot.com since it was first announced back in the summer of 2022 – and rightfully so. It's an innovative lottery app that changes the scope of the lottery for players in Texas. The funding behind the app is beyond solid with massive names, but Jackpot has some catching up to do in order to truly compete with Jackpocket.

The look and feel of the Jackpot.com app are impressive for sure. The immediate focus on the Powerball and Megamillions ticket purchase is smart. The user interface is easy to navigate, and the feel is sophisticated. It will interesting to see how quickly Jackpot.com expands to more states as NJ and MA are already working on their own i-Lottery platforms.
JackPot.com Lottery App totals $42 million in funding
Rewind to June 2022 and JackPot.com closed its Series A funding round by netting a cool $35 million. It was an impressive start for the lottery app, particularly as so many of the world's biggest investors and sports companies were interested in investing. Some of the biggest names involved were the Kraft Group, Michael Rubin, Mike Gordon (President of Fenway Sports Group), Jason Robins (CEO of DraftKings), and NBA star James Harden.
With so many powerful people and companies interested in JackPot.com, it was perhaps unsurprising to see such a huge total invested. Then, an additional $7 million was added at the beginning of 2023, totaling $42 million in funding. It's an impressive feat that showcases the ambition this lottery app has in Texas and across the nation.
Partnerships with massive sports teams
Three of the biggest sports teams in Texas officially partnered with JackPot.com as part of the investment in the company. These were the Dallas Cowboys, San Antonio Spurs, and Houston Rockets.
What do these partnerships mean for this lottery app?
For one, it will lead to JackPot branding at all three teams' stadiums throughout the respective sporting seasons. This will have a profound impact on the app's marketing strategy, reaching out to a much wider audience. You'll understand why this is important later on when we look at the main rival to JackPot.
Furthermore, new promo offers will be displayed at venues and during live broadcasts whenever these teams will play. Chad Estis (Executive Vice President of the Dallas Cowboys) went on record to say that his team is "excited to partner with JackPot.com to bring our fans a new way to buy lottery tickets, conveniently, safely, and responsibly".
As the company looks to grow and expand into other states, it will surely target other sports teams across the nation in a bid to solidify its brand and capture wider audiences.
Jackpot.com set to rival Jackpocket
JackPot isn't the first lottery app to hit the market in Texas. It's being launched as a direct rival to Jackpocket, which has been around since 2019. Funnily enough, when Jackpockect was launched in Texas, a player won $150,000 playing Powerball a mere two weeks later! Perhaps this is a good omen for anyone that downloads the new JackPot app.
Despite only being in Texas since 2019, Jackpocket was created in 2013. The company is based in New York and is currently legal in the following 15 states:
Arizona
Arkansas
Colorado
Idaho
Minnesota
Montana
New Hampshire
New Jersey
New Mexico
New York
Ohio
Oregon
Texas
Washington DC
West Virginia
As you can see, JackPot has a lot of catching up to do. There's no denying that Jackpocket is the more renowned brand in the lottery market, but could the extra firepower from famous sports teams and investors give JackPot the edge it needs to compete?
Right now, both apps offer the exact same service. Jackpocket also acts as a courier for lottery players, allowing them to purchase tickets online. If we're being honest, there are hardly any differences between the two, outside of app design and branding. Jackpocket has not taken kindly to the sight of a new competitor – it attempted to sue Jackpot for trademark infringement last year, stating that it was far too similar to what it created. The lawsuit was unsuccessful and JackPot launched in Texas soon after.
So, there's definitely a lot of tension between these two brands as they do battle to see which one will dominate the Texas market.
What are people saying about the Jackpot.com app?
Our review and feelings about the Jackpot.com app are one thing. The opinion of 356 people in the iOS app store is quite compelling. The app has an average score of 4.8 out of 5. We posted some reviews of the Jackpot.com app from iPhone users below.
SO CONVENIENT. Incredible that this app exists. Makes buying lottery tickets so seamless and safe. Definitely recommending this to all my friends and family in Texas


LottoLottoMaster 04/21/2023 (5 stars)
A visual treat w seamless experience. This lottery app is a game changer!

With eye catching visuals and an intuitive experience, playing lottery game has never been more enjoyable!!


Heridas2 04/19/2023 (5 stars)
Great App! Easy to use

I really like the convenience this app gives me of being able to buy lottery tickets from anywhere. They print and scan the tickets super quickly too. Great work!


zsold12345 04/11/2023 (5 stars)
Jackpot.com hopes to expand to new states
The similarities between JackPot and Jackpocket keep on coming! After seeing the success that Jackpocket has had across the country, JackPot is looking to expand and gain approval in more states.
It's already open to nationwide registration; there's just a small matter of gaining approval. Ironically, the success of Jackpocket should prove beneficial for JackPot in this situation. If that application managed to gain approval in 15 states, why can't this one if it offers the same service? A core question for all lottery courier apps will be if they can crack the massive Michigan online lottery market or Pennsylvania.
The Texas Lottery keeps on growing
With the introduction of JackPot.com to the market in 2022, the Texas Lottery keeps on growing at a staggering rate. The latest reports put it as the third-largest lottery in the entire country, with over $8 billion in sales throughout the previous financial year.
Apps like JackPot will only contribute to more sales as it makes ticket buying more convenient for the players. This is fantastic news for the entire state as the lottery is used to fund a lot of necessary projects across Texas. More than $35 billion has been contributed to public education alone over the last 30 years.
Positive times are ahead, and JackPot hopes to be at the forefront of it all.
What exactly does JackPot.com do?
JackPot.com is a lottery app that helps people play the Texas Lottery. It's not affiliated with the state lottery in any way and it doesn't provide its own lottery competitions.
Instead, the whole purpose is to allow players to buy lottery tickets via the app. They can create accounts, set up different banking methods, and purchase as many lottery tickets as they like. All of the major lottery draws are available, such as:
Mega Millions
Powerball
Pick 3
All or Nothing
Cash Five
Daily 4
Lotto Texas
Texas Two-Step
While the purpose of this app may seem simple, it's important to know that there is only one other way to buy Texas lottery tickets. Players have to go to convenience stores, grocery stores, or gas stations that sell physical tickets. It requires a lot of effort, particularly if you're sitting at home and realize you forgot to buy a ticket for this week's draw. You'd potentially have to get in your car and drive a far while before finding somewhere that sold tickets. Lottery apps like JackPot make things far more convenient for players. Now, you just load up the app, buy your tickets, and you're ready for the draw!
How to play the JackPot.com lottery app
Playing the JackPot lottery app is a very easy process. Firstly, you should navigate to JackPot.com. From here, follow these straightforward steps to get everything up and running in no time:
Click "Sign Up" – It's located in the top right corner of the website. Simply click this button and it will take you to a registration form that's ready for you to fill in.
Fill in your details – Next, complete the form by adding your details. The website asks for an email address and telephone number, along with a passcode. Make sure you don't make any errors when typing in your number or email as it will cause complications and you'll have to go back and start over again.
Verify your account – After filling in the form, you'll get a verification code texted to your phone. Look at it and put it in the verification box on the website. This will verify your account and lead you to the final stages of registration.
Complete the next form – Yes, another form awaits, but it's also very quick and easy to fill in. Here, you're putting in some personal details, like your name, where you live, and your birthday. It's mainly done to confirm that you're over 18 years of age and can legally use the app.
Register – Finally, you can click the Finish Registration button and your account will be ready to use.
At this point, you can start adding funds to your account to buy lottery tickets. It's very easy to find the banking section, so choose whichever banking method you like the most. All major credit and debit card providers are accepted on JackPot.com. Then, it's just a case of browsing through the available lottery draws and buying as many tickets as you want.
It's worth registering online before downloading the app. This will mean that you have an account when the app is downloaded, so you can simply sign in and get purchasing.
How to download the JackPot lottery app
The JackPot lottery app can easily be downloaded on iOS devices by navigating to the App Store and searching for it. From here, you can log in with your existing account details and see all your information and tickets in one place. You can also purchase tickets directly from the app.
The process for downloading the app on Android devices is slightly more complicated. It's not available via the Google Play Store, so has to be downloaded separately and installed on your device. Don't worry, this sounds a lot harder than it is! You can find a rundown of how to download the JackPot.com app on both iOS and Android devices below:
How to download the JackPot lottery app on iPhones:
Search for JackPot.com in the App Store
Click on the app and download it
Open the app on your iPhone
Either sign in or create a new account
How to download the JackPot lottery app on Android devices:
Search online for JackPot.apk via your Android device
Download the file and install it
The app should now be on your phone ready to use
Is JackPot.com legit?
Yes, JackPot.com is 100% legit and safe for all lottery players to use in Texas.
A lot of lottery players are worried that JackPot isn't legitimate. To be honest, it's easy to see why. The Texas Lottery App doesn't let you buy tickets for all of the different lottery draws. So, why would you trust a third-party app that claims to let you purchase lottery tickets? Couldn't they just take your money and claim to have bought you a lottery ticket? After all, the chances of winning are so slim they can just act like you didn't win every time.
It does sound concerning, but there's absolutely no need to worry. JackPot.com has some features to keep customers relaxed and safe. You see, when a ticket is purchased via the app, someone working for JackPot will go out and buy a copy of the physical ticket. So, there's genuinely a real ticket out there with your name and numbers on it – it's not just a digital one.
After buying the ticket for you, JackPot will scan it so it appears on your account. The ticket then gets safely tucked away where it can't be lost, stolen, or destroyed. In fact, JackPot.com claims that all tickets are stored in a fireproof safe.
Effectively, there's evidence of your lottery ticket thanks to the scanned image shown in the app. If your numbers come through, you can clearly show that you have won. This prohibits JackPot from ever keeping tickets and claiming the winnings themselves.
JackPot.com takes player safety very seriously
As well as keeping your tickets safe, JackPot.com does everything to keep players safe while they play the lottery. Don't forget, the lottery is a form of gambling. You are spending money on something with the hope of winning. Therefore, a variety of steps have been taken by the company to target problem gambling:
Deposit Limits – Players have deposit limits prohibiting how much money they spend every day, week, or month. The default limit for daily deposits is $150, though you can decrease this if you feel it is too high.
Self-Exclusion – There are self-exclusion options available for all players using the app at all times. Should you need a break, you can opt-in to have your account paused for a specific period. This will prevent you from accessing it until the time period is over.
How to claim winning tickets via the JackPot lottery app
The brilliance of a lottery app like JackPot is that it makes everything simpler. Buying tickets is a breeze as it can all be done from the comfort of your home. But, what happens if you actually win money?
While winning the jackpot itself is unlikely, it's more than possible you could win a few hundred dollars here or there – maybe even a couple of thousand. Without access to the physical ticket, how are winnings claimed?
The good news is that JackPot has a system in place. If your winnings are up to $599, they get credited to your account balance automatically. There's no need for you to go out and claim the money as it's paid to you by JackPot. For anything above this, they will deliver the physical ticket direct to your address. This enables you to go and claim the winnings yourself.
All winners are sent emails or push notifications telling them when draws are happening and how their numbers performed. This means you never miss any winnings, even if you're unable to watch the lottery draws live. If you win anything, you'll be notified via multiple channels by JackPot.
Jackpot.com App User Experience Ratings
Jackpot.com App Review Ratings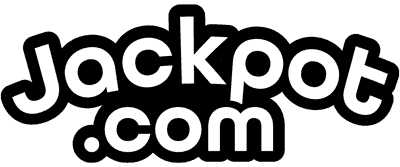 Our TLDR Feelings On The Jackpot.com App
Since launching, the JackPot lottery app has offered Texas lottery players a new option when buying tickets. All tickets for all of the different draws can be bought online or via the mobile app. This added convenience adds fuel to the lottery fire, potentially helping more tickets get sold every week. Overall, this is overwhelmingly positive when you consider the impact that the Texas Lottery has on public education and other key parts of the state.
JackPot also has big ambitions to expand out of Texas and offer its lottery ticket courier service in multiple states throughout the US, making it a true rival to the already established Jackpocket app.
FREE TICKET BONUS
JACKPOT LOTTERY APP
Play your favorite New York, Ohio, and Texas lottery games online or via mobile app at Jackpot.com.
Play Powerball and Mega Millions online today!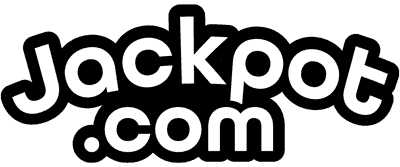 We may earn a commission if you make a purchase, at no additional cost to you.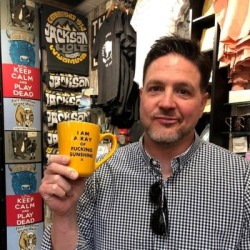 Latest posts by Jason Ziernicki
(see all)