Michigan Lottery Promo Code 2023
Michigan Lottery Promo Code Details
The Michigan Lottery Promo Code is HANDLE. This exclusive promo code for the MI Lottery has been 100% verified by officials at the Michigan Lottery. Using this promo code when registering online or on the Michigan Lottery app will provide new users a 50% deposit match + $15 online Free Play on their first two deposits. A deposit bonus example: If you make a $400 deposit, you will receive a $200 bonus #1 + $15 in online free play credits. If your second deposit is the same value, you will once again receive a $200 bonus #2 + $15 in online free-play games.
MI LOTTERY PROMO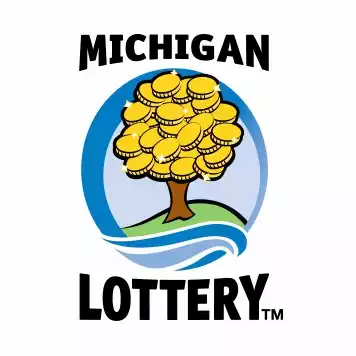 Must be 18 years of age or older to play.

The MI online lottery regularly issues limited-time Michigan Lottery promo codes to give new users an extra bonus for signing up. Our exclusive promo code "HANDLE" is always active and provides credit for 20 free plays of the Motor City Money games just for signing up with the Michigan online Lottery.
BEST MICHIGAN LOTTERY PROMO CODE FOR NOVEMBER 2023
| Michigan Lottery Online Bonus | Use Promo Code "HANDLE" |
| --- | --- |
| 💲 MI Lottery $400 Bonus Code | New users receive a 50% Match + $15 Free on their first two deposits. $200 is the max bonus credit that can be awarded per deposit (first 2 deposits only), meaning a player can deposit $400 twice and receive $400 in bonus credits. |
| 💲 MI Lottery Online Free Play Bonus | Receive 20 free online Instant games automatically when you use promo code "Handle". No deposit is required. |
| 🚨 Promo Requirements | Must be a new user. Must be in Michigan. Must be at least 18 years old. |
| ⏰ Last Verified | November 2023 |
| 📲 Mobile App Availability | iOS and Android devices |
| ⭐️ Our Review Rating | 4.5 stars |
| 🇺🇸 States Available | Michigan |
| 💯 Online State Lottery Rank | 1 of 7 |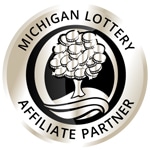 Michigan Lottery Online Free Play Games
The Michigan Lottery online site does a great job at offering various promotions, bonuses, and online free plays to bring in new customers and reward existing users. These promos change periodically and you must have a registered account on the platform to participate. Here are some of the active free-play promos for the online lottery in Michigan:
The "Let's Play Giveaway" is a monthly promotion where players can earn entries into a prize drawing by playing the featured games for the month either online or in-store. The promotion awards 50 players each month with a $100 online bonus credit and one player with $5,000 in cash.
The "Daily Spin to Win" game is an ongoing promotion that allows mobile app users to spin for the chance to win prizes. Each user gets one free spin every day. The prizes range from free play credits to as many as 1000 free entries into a monthly giveaway awarding $5,000.
As a recognized leader in successfully offering official online lottery games in the United States, Michigan stands as one of the country's best models for other state lottery systems as they continue to adapt and grow into the digital market. The online lottery has added millions of dollars in funding for Michigan's school system and given people in Michigan an exciting and convenient new option for playing the lottery.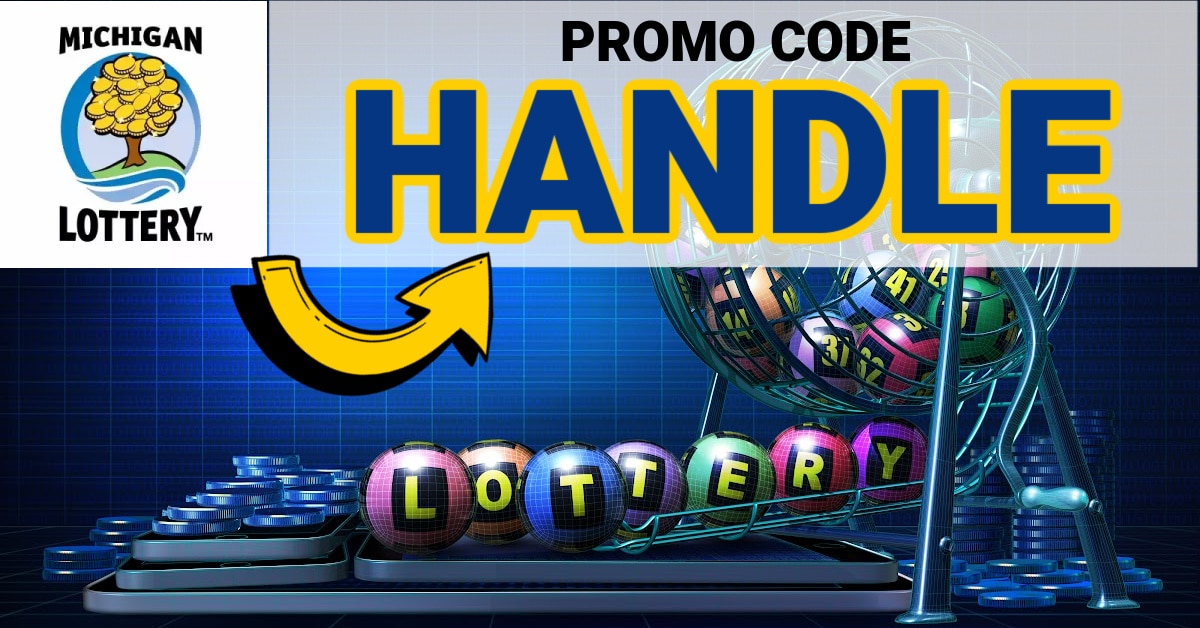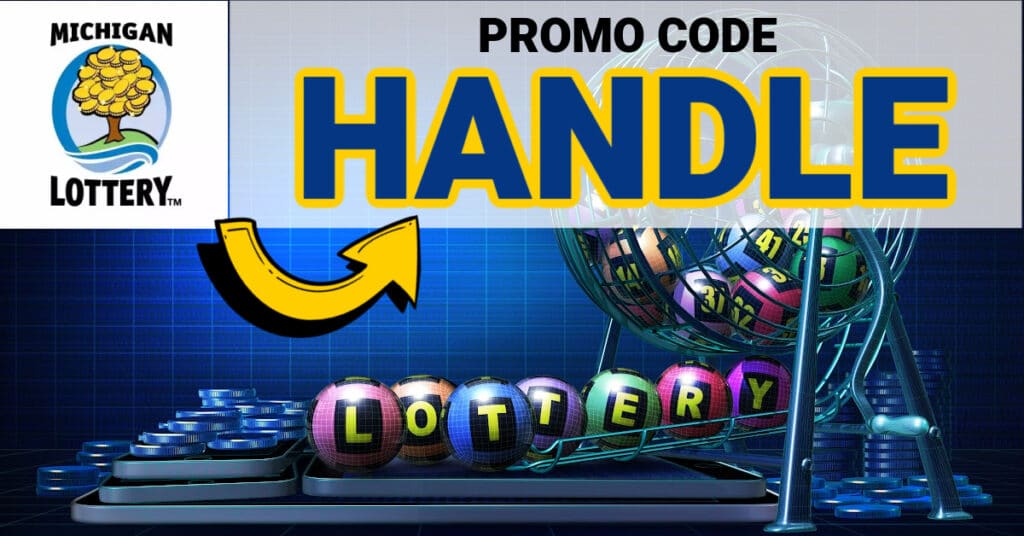 What are people saying about the Michigan Lottery app?
The average rating for the Michigan Lottery app for your iPhone is 4.6 stars, with over 76K reviews. Here are some sample reviews from the iOS app store where users are providing feedback and reviews on the lottery app:
User Elderon1973, 12/14/2022 (4 stars)

I've had a good experience.

Perhaps I'm in the minority but I've had a good experience. I linked my account to my PayPal and was able to deposit AND withdrawal my winnings without issues. I've withdrawn my winnings 3 times now. First time took 4 days. The last 2 showed up in my PayPal within minutes. I didn't have to provide extra ID or proof of documents. Perhaps because my PayPal is already linked to my bank account?


As for the app it self it works well enough. My only real issues are with the sound quitting working if you leave the app - like to respond to a text message. However if you leave the specific game and go back in the sound comes back.


My advice to others is take advantage of the 100% match promos that come every so often. Drop $100 and you have $200 to play with. All you have to win is $100 back and you break even. Keep your bets small like .10-$1.00 and take your time. Keep your bets low until it starts hitting wins. I've won $260 over my initial deposits so far but it took several hours of slow and steady.
The History Behind the Michigan Lottery
The Michigan Lottery system was launched under Public Act 239 in 1972 as a means of generating more funding for the public education system in the state. Tickets for the state's first lottery game, the "50-Cent Green Ticket," first went on sale on November 13, 1972, and the first drawing took place on November 24th.
Michigan's first instant lottery games launched about three years later in 1975. Daily 3, which is still running today, became the first terminal-based game in Michigan in 1977. In 1984, the launch of the Michigan Lotto broke a national record with over $3 million in its first week of sales.
In 1996, "The Big Game," which is now Mega Millions, became the first cross-state lottery game in the US with Michigan as one of its founding partners. The other founding states included Georgia, Illinois, Maryland, Massachusetts and Virginia.
Michigan's Lottery Dollar Breakdown
$0.62 / $1.00

Re-distributed to lottery players through prizes

$0.26 / $1.00

Directly benefits Michigan's public school system

$0.09 / $1.00

Paid to licensed lottery retailers as commissions

$0.03 / $1.00

Covers lottery administration costs
Despite being a founding partner of the country's first cross-state lottery game, Michigan was relatively slow to adopt the popular national Powerball game. It wasn't until January 2010 that the state finally joined the majority of other states already playing Powerball.
The Michigan Lottery Goes Online
Governor Rick Snyder first proposed the launch of online lottery sales in Michigan in 2013. While state legislators initially rejected Snyder's proposal, many believed that, due to the wide-reaching authority of the Michigan Lottery Commission at the time, there was no real need for legislative approval.
The Commission did have the legal right to launch online lottery games, but they received heavy opposition from anti-lottery legislators. However, at the end of the day, the legislators could not stop the Commission and were only able to delay the proposed launch date of Michigan's Online Lottery.
By August 2014, the Michigan Lottery system was ready for a soft launch of its new online lottery platform. Officials began an advertising campaign for the Michigan iLottery the following month, and the platform made its official launch allowing Michigan lottery players to purchase instant keno and scratch-off style games online in November 2014.
Today, the Michigan Lottery offers over 150 similar games along with the state's most popular draw games (including Powerball, Mega Millions, Lotto 47 and Fantasy 5) through its website and mobile app. The i-lottery platform performs so well in the state, that it appears lottery courier services such Jackpocket and Jackpot lottery app have not entered Michigan.
Other States With Official Online Lotteries
Massachusetts, New Jersey and Rhode Island also plan on launching online lottery platforms in the near future. However, no official dates have been announced at the time of writing.
Getting Started On The Michigan Online Lottery Platform
Although Michigan's Online Lottery was already bringing in solid profits, the launch of its new website in 2020 took things to another level. By the end of the new site's first full year, the online lottery was selling 300,000 tickets to over 125,000 players every day.
Many around the country took notice of the website's astounding success, and Michigan soon became known as the "standard for online lottery success" in the United States. The platform provides an enormous variety of different lottery games in a beautifully-designed, simple, easy-to-play format that keeps players in Michigan coming back again and again.
Today, Michigan's Online Lottery platform hosts over 1.7 million registered players and offers traditional jackpot games, Keno, and instant scratch-off tickets online. Players have won over $1 million in prizes through online scratch-off games alone.
Setting-Up Your Account
On a desktop computer, you can start the registration process by selecting the "REGISTER" button at the top right corner of the page.
In the first step, you will provide a valid email address and a password for your account. The password must have between 8 and 16 total characters and contain two of the following character types: uppercase, lowercase, numbers, or symbols. You can also enter any current Michigan online lottery promo codes to lock in your best bonus.
After selecting "NEXT," you will go to the personal information step of the process. This includes your first and last name, gender, date of birth (must be 18 years or older), physical address (must be in Michigan), cell number and social security number. This information is required by law along with the acceptance of the site's terms and conditions. The Michigan Lottery also requires you to read its responsible gaming page.
Once you've provided all of the required information and chosen your email preferences, you can select the "SUBMIT" button to continue to the confirmation page and complete the registration process.
Now, you're ready to fund your account and start playing lottery games online!
Funding Your Account
Once you're signed in to your new account, you can select the account menu at the top right corner of the page.
Then, select the "Make Deposit" option from the menu and choose your payment method. The Michigan Lottery platform offers a variety of different payment options on both the desktop website and mobile app.
Select from one of the options, fill out the required payment information and decide how much you'd like to deposit. Then, just hit the "CONTINUE" button to proceed to the deposit review page.
Once you've reviewed the deposit information, select the "SUBMIT" button to go to the confirmation page and you're ready to start playing. Just select the "PLAY NOW" button to get started!
Michigan Online Lottery Games
Thanks to the Michigan Lottery's expansive online platform, players in Michigan enjoy access to more online lottery games than almost anyone else in the US. From all of the biggest draw games to an extensive selection of instant win games and more, Michigan's online lottery really does offer all the games you love.
Playing Powerball Online in Michigan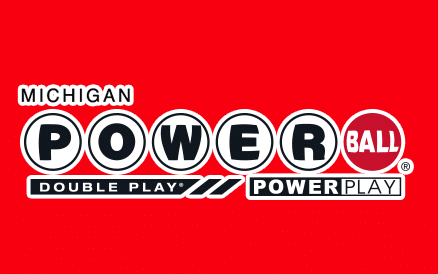 You can play Powerball in Michigan online and via Mobile App
The Powerball jackpot starts at $40 Million
Drawings take place on Wednesday and Saturday nights
Powerball tickets cost $2 each
Powerball is a multi-state draw game
Match 5 numbers and the Powerball to win, the multiplier option is available
Michigan is one of 23 states where players can buy Powerball tickets online.
Through the Michigan Lottery website, new players can directly purchase $2.00 tickets to enter into the latest Powerball drawings.
This direct access is key for players in Michigan given that Powerball is a wildly popular national game that often spikes in interest around occasional drawings that rise north of $1 billion.
Both the Michigan Lottery website and app offer a direct-to-consumer purchase option that allows players to secure entry in a matter of a few simple clicks.
To play Powerball through the Michigan online lottery through the mobile app, simply scroll down on the homepage. Under results, the latest numbers and upcoming game information will be displayed.
The above represents the most direct way to access the game, but players can search for Powerball or any other game in the portfolio of offers by using the games button located in the permanent horizontal menu displayed at the bottom of the app.
The details tab will show the most current regular and double-play drawing numbers and supply players with a prize payout table.
Players can also select the green "Buy Now" button.
This will load the "Easy Pick" screen. Users can save time to quickly buy randomly selected tickets in groups of three, six, or ten.
Of course, players can also buy any quantity of tickets and pick their own numbers or combo numbers to select pairings of preferred numbers.
Powerball ticket purchases through the Michigan Lottery website and app work just the same as all others. Simply select the preferred payment method to have the purchase price deducted the account balance.
On the website platform, the process is mostly similar. Scroll down below "newest online games" and "featured raffles" to find the "drawing results" menu which houses the exact same interface and purchase options noted above.
In both cases, players can access their accounts to view their number combinations and check for winners following the latest drawings.
Buy Mega Millions Tickets Online in Michigan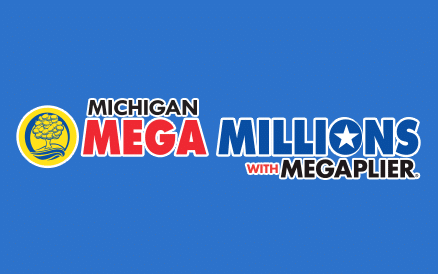 Mega Millions is one of the United State's most popular draw games and that is no different in the state of Michigan. Live in 45 states, Mega Millions generates significant revenue from consistently large jackpots, including occasional prizes that climb to 10 figures.
Michigan is one of 23 states where Mega Millions tickets can be purchased by prospective players online.
Those looking for the most efficient way to play Mega Millions online in Michigan can do so two different ways. The state lottery operates both its own standalone app and website. Both platforms offer player the ability to create an account, deposit funds, and directly purchase tickets.
Given the immense interest in the game, making MegaMillions digital tickets available is key to growing overall online ticket sales.
Now, let's take a closer look at how to complete the purchase process.
The Purchase Process
First, let's dive in how to play using the app, which is available both via iOS and Android platforms.
Simply open up the app and scroll roughly 1/3 of the way down the page. Under "results," players can both check the latest drawing numbers and make future ticket purchases. In the case of Mega Millions, simply scroll right (past Powerball).
There, you will find the game's current estimated jackpot, next drawing (date and time) and results from the most recent drawing.
Players can check out the "Details" button which will show past results of all drawings and a prize payout table that specifically outlines results, number of winners and corresponding prize totals.
More to the point, players can hit the "Buy Now" button to be met with a few different convenient ways to play.
With each ticket priced at $2, players can save time by selecting random numbers in quantities of three, five, and 10 tickets. Those who wish to select their own numbers or purchase a different quantity of tickets will be able to make the more manual purchase.
Note: Those who wish to purchase their Mega Millions tickets through the Michigan Lottery website can access all of the same features by simply scrolling about one-third of the way down the page to locate the same menus displayed in the app.
What to Do with winning Mega Millions Tickets
From there, confirm the amount and then return after the next drawing to check for winning tickets.
In the event of a winning ticket, it's important to know how to claim prizes. The method for claiming ticket prizes varies by amount.
Prizes of fewer than $600 may be transferred via a preferred banking method right from the Michigan Lottery account.
Wins between $600 and $99,999 may be claimed by submitting an online request. Prizes of
More Online Lottery Draw Games (Jackpot Games)
The Michigan Lottery sells online tickets for five popular draw, or jackpot-style, games:
Fantasy 5

Michigan draw game
Starting Jackpot Amount = $100,000

Match five numbers to win

Tickets = $1 Each
Drawings Seven Days/Week
Lotto 47

Michigan draw game
Starting Jackpot Amount = $1 Million
Tickets = $1 Each
Drawings on Wednesdays and Saturdays
Lucky for Life

Multi-state draw game
Top Prize = $1,000/day for Life

Match five numbers and one lucky ball to win

Tickets = $2 Each
Drawings on Mondays and Thursdays
Michigan's Lottery Club Keno, Daily 3, Daily 4, $250K Keno, and Poker Lotto are available offline only through licensed retailers.
Instant Win Lottery Games
The Michigan Online Lottery features an expansive variety of over 150 "instants online" in the form of Keno and scratch-off style games. The price of these tickets ranges from as little as $0.05 to $20 and top prizes can be as high as $500,000.
Here are five of the most popular online instant games:
Queen of Diamonds
Top Prize = $60,000
Ticket Price = $0.05 – $2
Keno Multiplier
Top Prize = $500,000
Ticket Price = $0.25 – $20
Blackjack Doubler
Top Prize = $50,000
Ticket Price = $0.10 – $2
Rainbow Fortunes
Top Prize = $100,000
Ticket Price = $0.20 – $10
Shocking 7's
Top Prize = $60,000
Ticket Price = $0.05 – $2
The Official Michigan Lottery Mobile App
The Michigan Lottery's mobile app, which is available in both the Apple App Store and Google Play Store, provides almost all of the same convenient features found on the desktop site.
Most importantly, it allows you to choose from the same massive offering of lottery games as the website without ever leaving the app. It also offers the ability to scan your physical tickets to verify any winnings, check on the current lottery jackpots and drawings, watch Club Keno drawings, and play the "Daily Spin to Win" game for a chance to win prizes on a daily basis.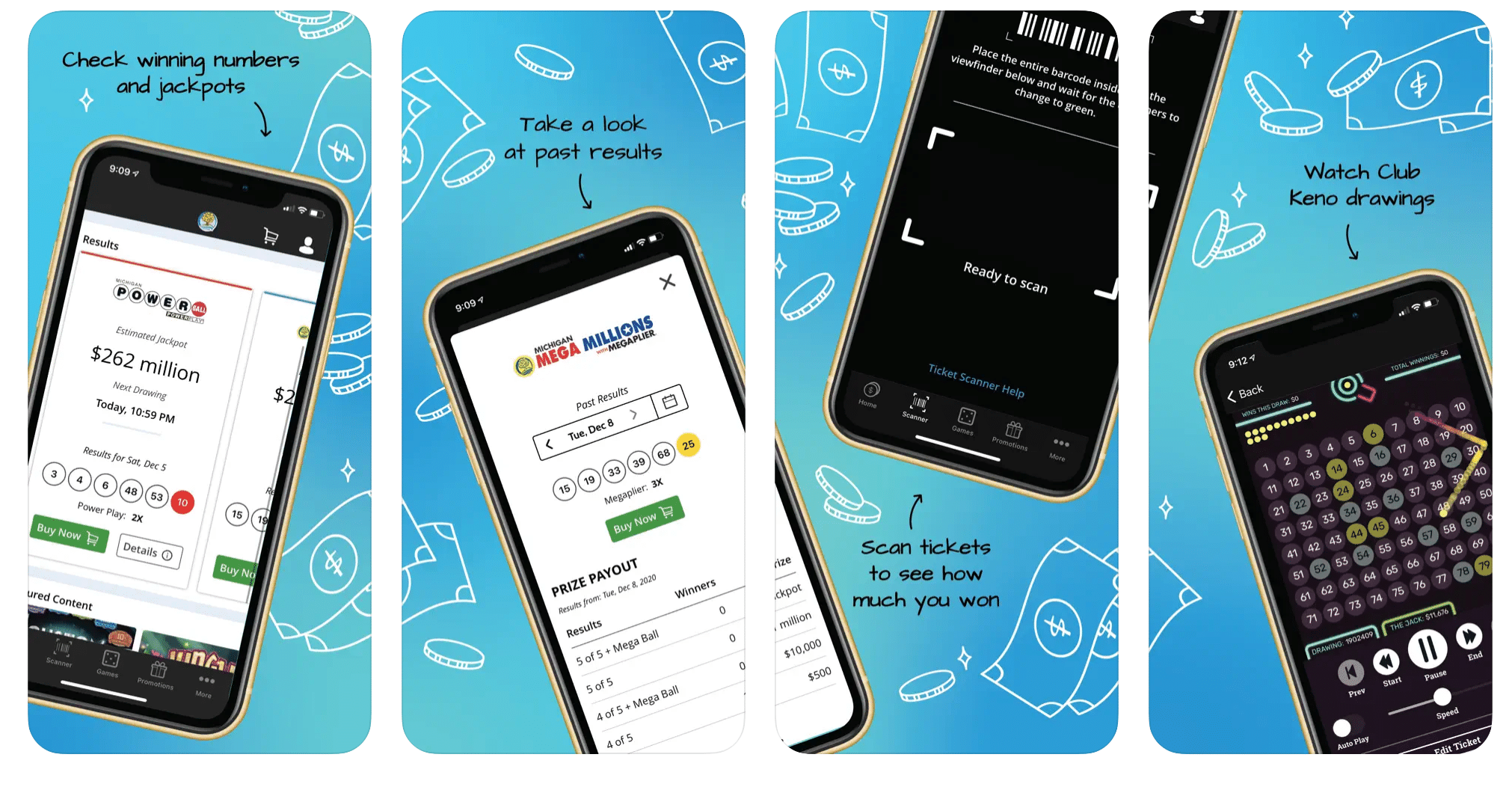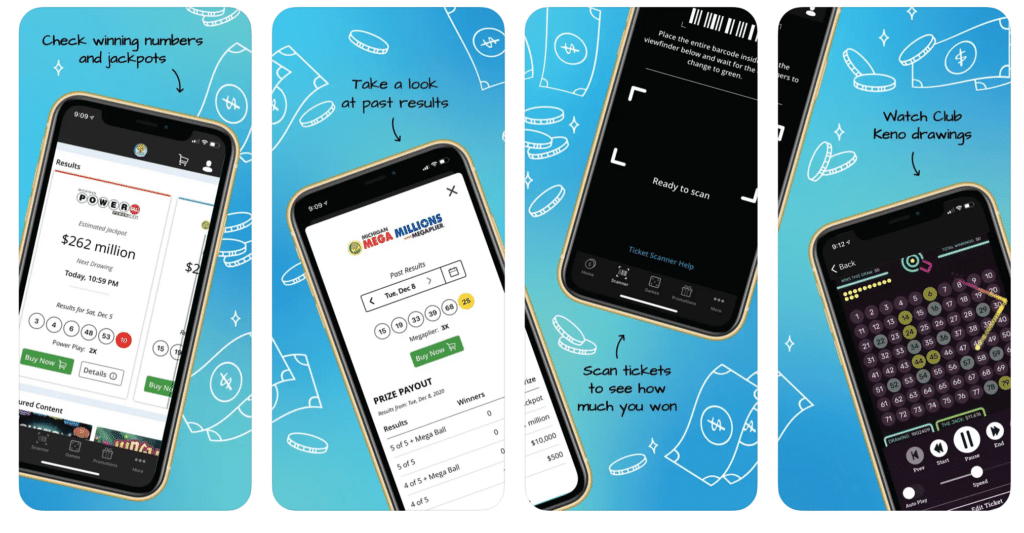 Registering on Your Mobile Device With MI Lottery Promo Code
To set up your account on a mobile device, select the menu "≡" icon at the top left corner of the screen, then select "Register" from the menu.
Then, enter your email address and a password for your Michigan Lottery account along with any MI lottery promo code or just use ours which is "HANDLE".
In Step 2 of the process, you will be asked to provide your personal information. This is necessary to comply with state and federal law and includes your full name, gender, date of birth, physical address, social security number and cell number. You will also be asked to read the Michigan Lottery's terms and conditions, review its page on responsible gaming, and select your email preferences.
After hitting "SUBMIT," you'll be directed to the confirmation page and receive an email to verify your account.
Now, all you need to do is fund your account and start enjoying hundreds of lottery games right on your mobile device.
The mobile app also gives you the option of receiving notifications and text message alerts to help you stay up-to-date on all Michigan Lottery news and current jackpots.
Contact Customer Support At The Michigan Lottery
The lottery in Michigan is well run, but sometimes players have questions. Your best 3 options for speaking with someone directly at the Michigan Lottery are listed below.
Call: 1 (844) 887-6836
Email: https://emailus.michiganlottery.com/support/tickets/new
Live Chat: Go Here
Our TLDR Take on the Michigan Lottery Online
Since its establishment in 1972 with the passing of Public Act 239, the Michigan Lottery has contributed over $26 billion to the state's education system and awarded citizens with over $37 billion in prizes. It's clear to see that the lottery system in Michigan, which is now in its 50th year, has been extremely successful.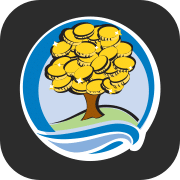 The world has been trending toward online transactions and technology for many years, but the COVID-19 pandemic has accelerated that trend even more. In response, state lotteries across the US are evolving to provide new, online gaming options for citizens. Some states, like Michigan, had a head start in the online lottery space before the pandemic, while other states continue their struggle to keep pace.
Regardless, the demand for online lottery options remains strong with no signs of slowing down, and the convenience of playing the lottery directly from a desktop computer or mobile device can provide a major boost to lottery ticket sales. According to a report from Global Industry Analysts Inc [1]., the market for online lottery games is currently around $10.9 billion across the world, and that number is expected to grow to $14.5 billion by 2026.
Michigan Online Lottery FAQ's
Can I play lottery scratchers online in Michigan?
Yes, there are many online scratcher or scratch-off tickets available on the Michigan lottery website and app. You can use your mouse via desktop or finger via your phone to complete online scratch games. The games are easy to play and have the same odds as physical scratchers found in retail stores.
Is there a mobile Michigan Lottery app for download on iPhone or Android?
Yes, the Michigan Lottery mobile app has games specifically designed for mobile use. The MI Lottery mobile app is considered to be on the best available in the country for lottery games.
How old do you have to be to play the Michigan Lottery online?
You must be 18 years or older to play the lottery online in Michigan or purchase a ticket. This is the standard lottery access age across the United States.
Is it easy to deposit and pull money from the Michigan Lottery?
Funding your online account is easy as the Michigan Lottery accepts major credit cards, debit cards, and bank transfers. There is no fee associated with a deposit, and the transaction is instant.
Can I access the Michigan online Lottery site or app when out of state?
No. The MI Lottery site and mobile app is only available when you are geolocated within the state of Michigan.
Can I use a promo code or bonus code for the Michigan Lottery online?
The code HANDLE entitles new players to 20 free bonus games when signing up for an account. You have to use that specific code when you register, and it is only available for NEW accounts.
MI LOTTERY PROMO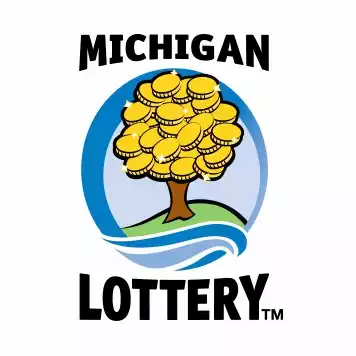 Must be 18 years of age or older to play.

Sources
1 – https://www.strategyr.com/market-report-online-lottery-forecasts-global-industry-analysts-inc.asp
2 – https://faq.michiganlottery.com/account-information-d9a19100/adding-funds-depositing-030749ae/how-to-make-a-deposit-2a45d386
My Michigan Lottery Online Experience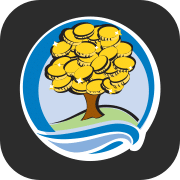 Online Lottery Platform Design
Online Lottery Scratchers
Is it actually fun to play?
Overall lottery games available
Does The Michigan Lottery Promo Code Work?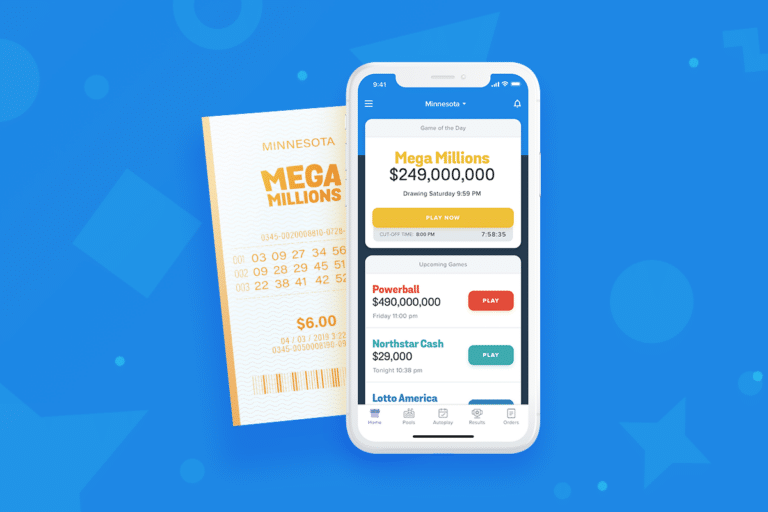 Only a handful of lottery games garner the interest generated by Mega Millions. With the ability to reach 10-figure jackpots, national scale, and big-time hype, there is an understandably high amount of interest in how to buy tickets online. While the game itself and the ability to play online are not yet available in all…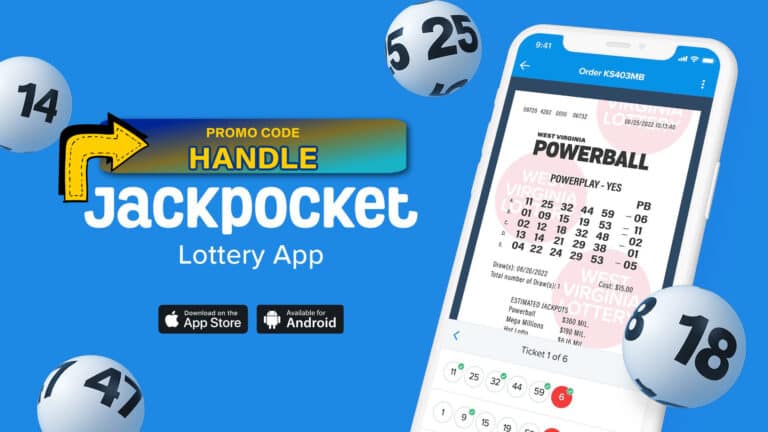 With huge payouts and frequent media attention, Powerball continues to be one of the most popular national lottery games. Given the immense demand to play, especially when jackpots soar to astronomical amounts, it's worth noting that you can buy Powerball tickets online in several states. With third-party online lottery apps like Jackpocket, buying Powerball tickets…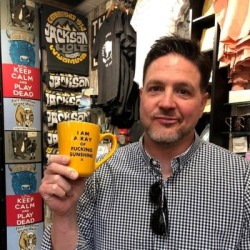 Latest posts by Jason Ziernicki
(see all)