Buying NJ Lottery Tickets Online? We compare Jackpocket vs. Lotto.com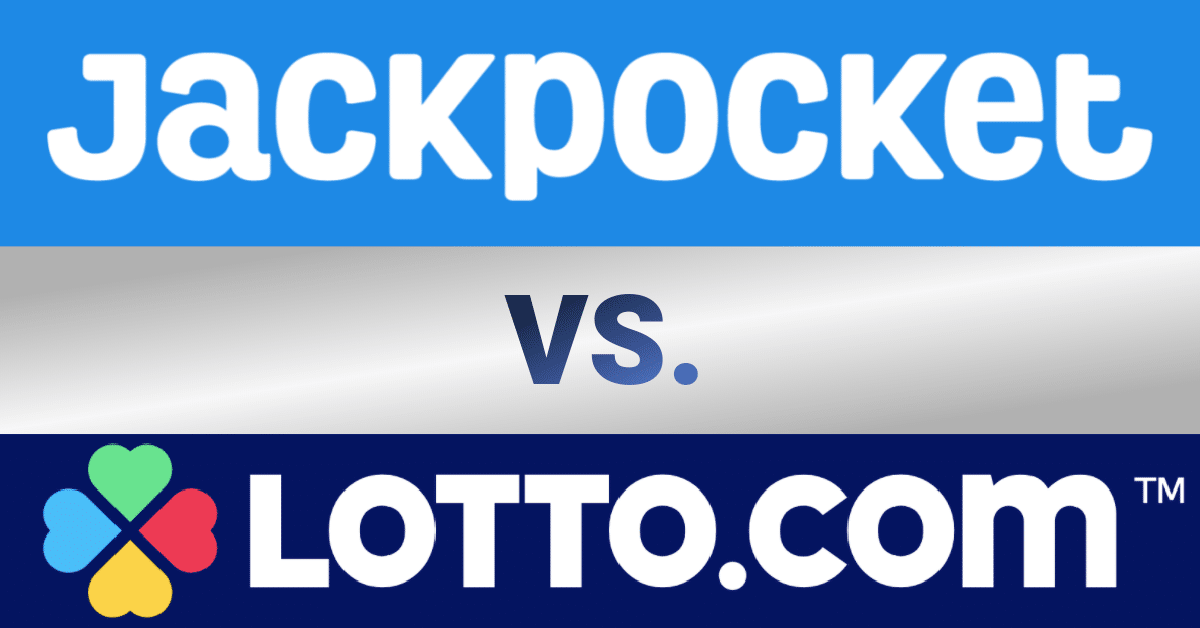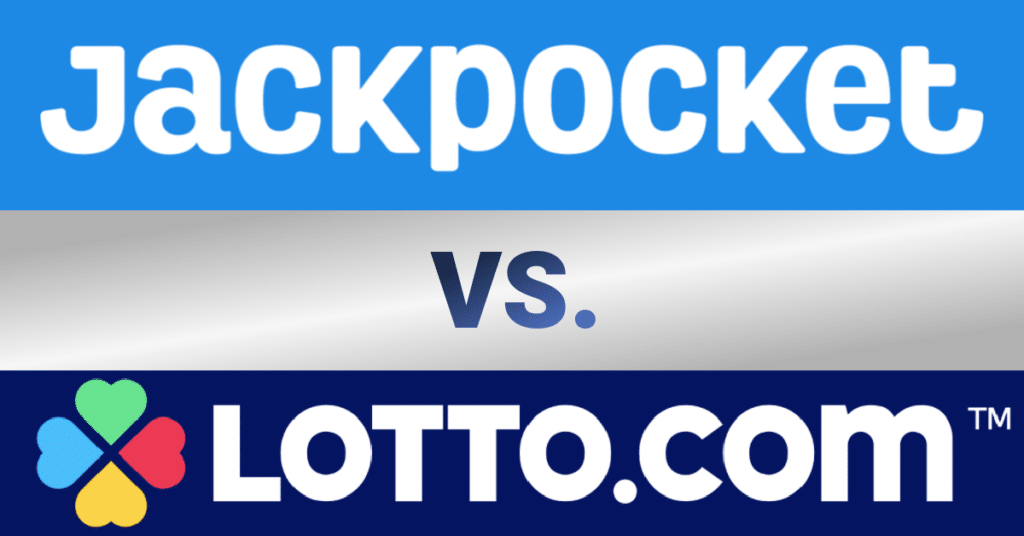 Unlike other countries, the US doesn't have a national online lottery system. For years, the only way to purchase lottery tickets was by physically going to retailers that sold them. Thankfully, things have changed within the last few years. If you want to play NJ lottery online, it's now possible. 
Anyone living in New Jersey can buy lottery tickets online thanks to two websites: Jackpocket and Lotto.com. Both are designed to bring more convenience to your life as you no longer need to leave the house to play the lottery.
The question is, which of these NJ lottery apps is the best for buying lottery tickets? Each one comes with its own set of features, so let's put these online lottery sites to the test and compare them to who is best in New Jersey.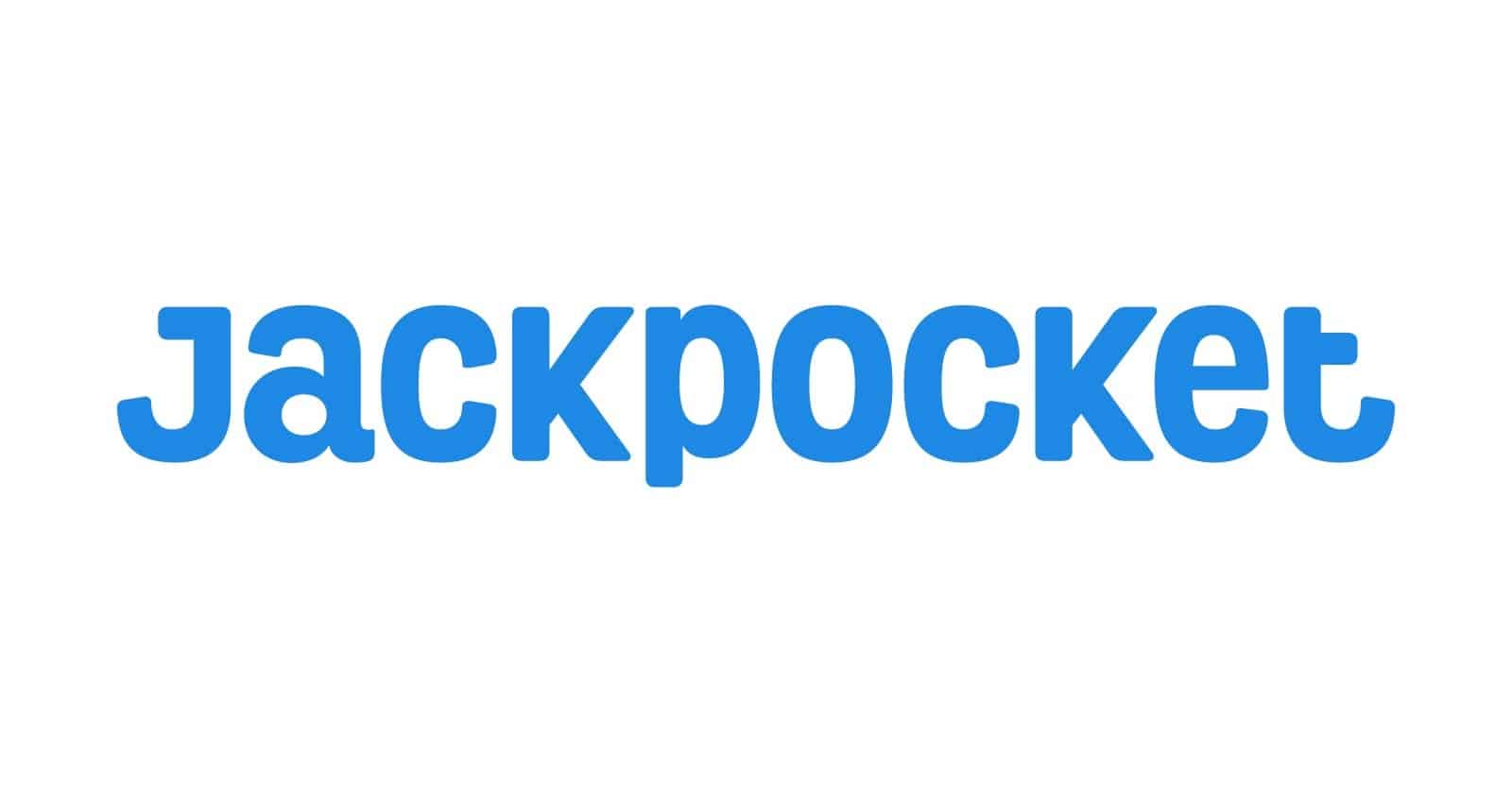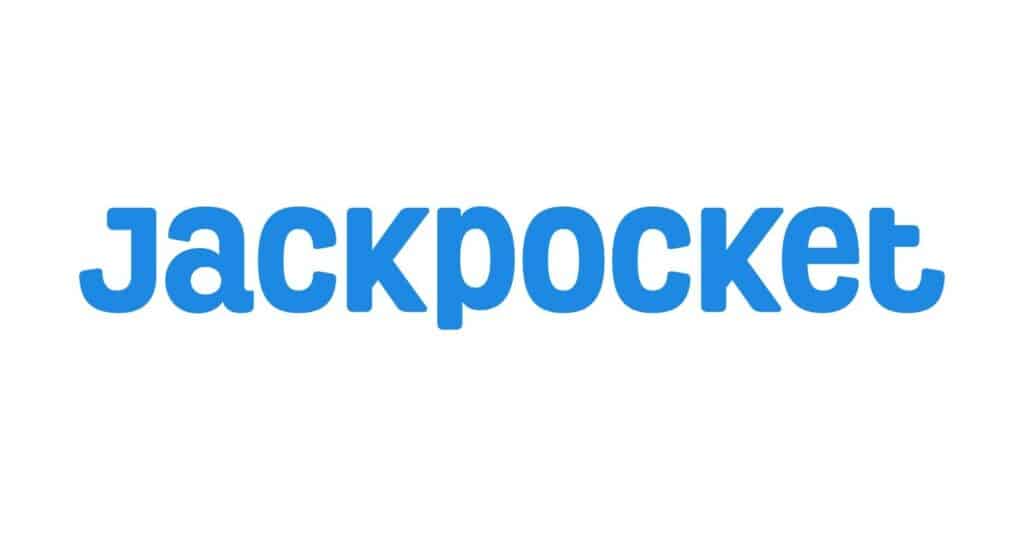 Jackpocket NJ App
We'll start by looking at the original lottery app/website in New Jersey, Jackpocket.
The Jackpocket lottery app was initially launched in 2013 in New York. Since then, it has been legalized in 16 states across the US, with Jackpocket NJ coming out in 2019. At that point, it was the only way to buy lottery tickets online for New Jersey residents. 
What does Jackpocket let you do?
When you download the Jackpocket NJ app, it will verify your location before letting you purchase a ticket. From here, you can select any of the following lotteries:
Mega Millions
Cash4Life
Jersey Cash 5
Pick-3
Pick-4
Pick-6
#1 LOTTERY APP
Jackpocket Free Ticket
USE PROMO CODE "HANDLE"
Jackpocket is the most downloaded lottery app in the United States. Currently, in 16 states, Jackpocket has moved the purchase of lottery tickets into modern times.
Play Powerball and Mega Millions online today!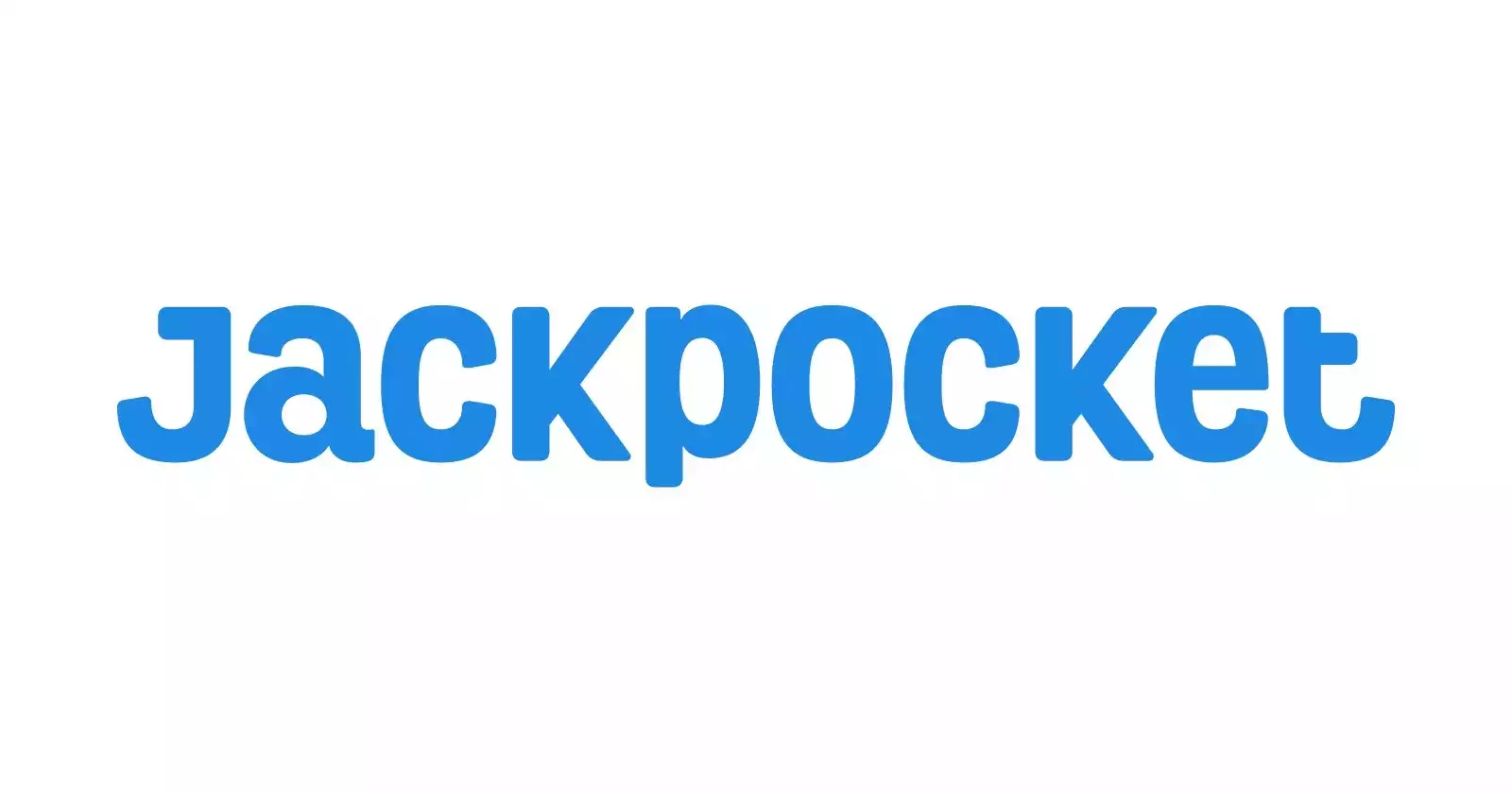 Must be 18 years of age or older to play

Then, Jackpocket lets you choose your lucky numbers or select a Quick Pick option. The Quick Pick will automatically select numbers for you if you want to leave things completely up to chance.
After choosing your numbers, you place your order and Jackpocket will go out and buy the ticket from an official lottery retailer in NJ. It then scans the ticket and you can see it via an order confirmation email. This ticket is then stored in a secure fireproof safe until it's needed again.
If you win, you receive 100% of your winnings in two possible ways:
Winnings under $600 go directly to the bank account linked to your Jackpocket account
Winnings over $600 will need to be manually claimed, in which case Jackpocket will deliver your ticket to you
Does Jackpocket charge any fees?
As mentioned above, 100% of your lottery winnings are given directly to you. The Jackpocket NJ lottery app will not charge a commission fee or anything like that when you win money. It's also completely free for you to create an account and start playing the lottery online.
So, how does Jackpocket make money? Surely there are some fees hidden here and there, especially as there are no visible adverts on the website or mobile app.
Instead of charging fees when you win money, Jackpocket has a service charge. This covers the cost of buying and storing your tickets.
How much is the Jackpocket service charge?
There is no flat rate as the Jackpocket service charge ranges from 7-10%.
At the moment, it has not been made clear exactly what determines if you're charged 7% or closer to 10%. All we know is that the charges happen when buying tickets via the platform. If you deposit funds and don't make any purchases, you don't accrue any fees.
Is Jackpocket safe?
Looking at how Jackpocket works, it's easy to wonder if this is safe and legitimate. After all, you're trusting this company to buy your lottery ticket and keep it safe. What if you win the jackpot? Can you really trust that a courier will just hand over a winning ticket worth millions of dollars?
Yes, you can! Jackpocket is completely safe and legit. As we said earlier, it has been around since 2013 and operates in multiple states. The app and website are officially licensed products that can legally provide online lottery ticket-buying services in New Jersey. Moreover, the company itself has an A+ Better Business Bureau rating, which is one of the highest you can get. 
Here are some of the main features of Jackpocket that keep it safe for customers:
Age verification to ensure all players are over 18
No bank account information is stored in the app
Email confirmations whenever tickets are purchased
Scanned copies of physical tickets as evidence that they're been bought
Secure and safe methods of depositing funds
The company is also committed to Responsible Play, with a host of features designed to stop players from going overboard when they play the NJ lottery online. This includes the following:
The ability to set funding limits for days/weeks/months
A self-exclusion option that bans you from funding your account for a specified period
Jackpocket is also a member of the National Council on Problem Gambling (NCPG) meaning it is certified for responsible gaming through an assessment program. Additionally, the company won the NCPG's Best Corporate Social Responsibility Award for its commitment to preventing and addressing problem gaming in 2019.
All in all, it's fair to say there are ample systems in place to ensure your complete and utter safety when you buy lottery tickets online via this app/website.
How do you deposit money on Jackpocket?
Jackpocket has a wide range of deposit options for players to choose from. Pick whichever one you like the most – or choose the option that makes you feel the most secure. Lots of players opt for PayPal, but here's a complete list of banking methods:
PayPal
Debit Card
Credit Card (Visa, Mastercard & American Express are all accepted)
Direct Bank Transfer
eCheck
Apple Pay
Venmo
Play+ Account
Can you only use Jackpocket when downloading the app?
In the past, users had to download either the iOS or Android apps to buy tickets via Jackpocket in NJ.
This has changed, and there is an option on the website to Order Online. It adds a new level of convenience as you can choose to order tickets on the move or while you're sitting at your computer desk.
How do you download the Jackpocket app?
There's more good news; it's exceedingly easy to download the Jackpocket mobile app. In fact, there are two very simple options:
Visit the Jackpocket website on your mobile device and be prompted to download the app
Scan the QR code on the Jackpocket desktop website via your phone
Is there a Jackpocket promo code?
Yes, there is actually a Jackpocket promo code that you can use to play the NJ lottery online. 
New users can use the code HANDLE to get $3 off their first order.
Overall, there's a lot to like about Jackpocket and it has had many years to establish itself as a licensed lottery courier in New Jersey. If you want to learn more, we have a full review here that goes into the app in more depth.
For now, let's turn our attention to the next competitor to see how they shape up against one another.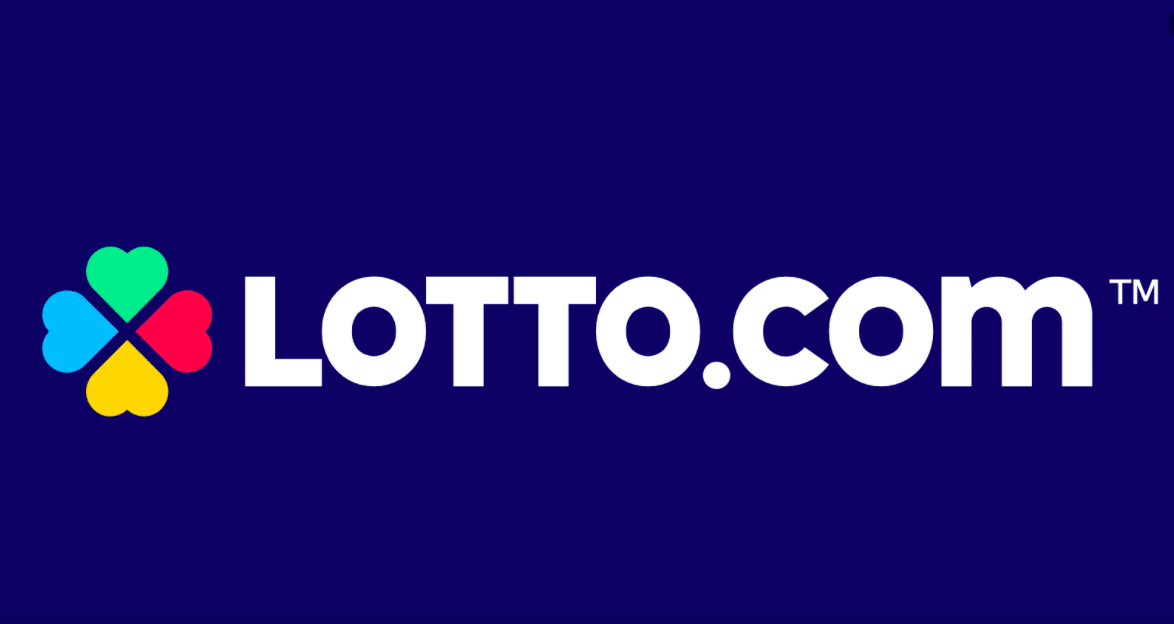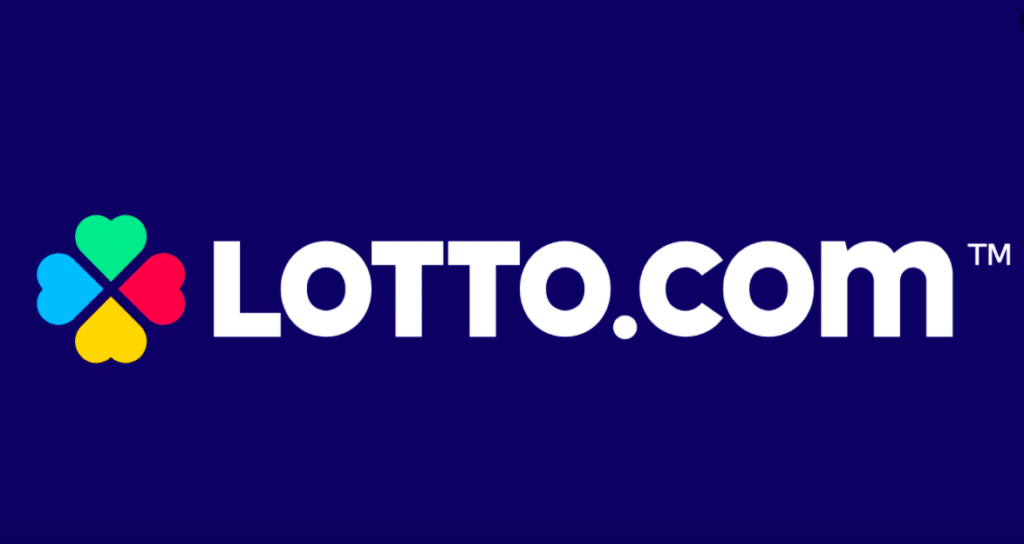 Lotto.com
Lotto.com is another licensed lottery courier for the state of New Jersey. It was launched in 2021, becoming the only rival to Jackpocket at the time.
When initially released, Lotto.com was the only online lottery courier service that lets you order lottery tickets online in NJ without downloading an app. Since then, Jackpocket has had to adjust and now also lets you order tickets online.
What does Lotto.com let you do?
Lotto.com works identically to Jackpocket in that it lets you purchase lottery tickets online for a range of New Jersey lotteries.
Your first step is creating an account, after which you can choose one of the many banking options (more on this later) and deposit funds. With money in your account, you can choose any of the following New Jersey lottery games:
Powerball
Pick 4
Pick 3
Pick 6
Jersey Cash 5
On some of the games, you have the option to choose 5 quick picks where Lotto.com will randomly make your selections.
With your numbers in place, you add your tickets to the order and pay for them. Lotto.com sends someone to buy the physical tickets for you. Their team then scans the ticket into the system and provides you with a scanned image via email. The physical ticket is then stored in a secure vault that's kept under 24-hour surveillance.
If you win, the process is similar to Jackpocket:
Winnings under $600 are instantly transferred to your Lotto.com account
Winnings over $600 will be claimed manually from the lottery, and you'll be sent the physical copy of your ticket
Lotto.com also lets you activate a subscription. This is a unique feature where, instead of buying single tickets, you choose a subscription ticket that's re-enrolled following the results. While the subscription is active, Lotto.com will continuously purchase lottery tickets on your behalf.
It's designed for people who play the same numbers in the same lotteries every week. There's no need to remember to buy your ticket as the system does it for you.
Does Lotto.com charge any fees?
Yes, fees are charged when you use Lotto.com, but only when purchasing tickets. This works in the same way as Jackpocket, with fees charged for each ticket you purchase. Again, the fee is believed to cover the cost of purchasing and storing your lottery tickets.
The good news is that you (once again) don't get charged a fee for any winnings. If your ticket is a winner, you claim 100% of the winnings with Lotto.com taking nothing for themselves.
How much is the Lotto.com service charge?
We've looked far and wide, but there is absolutely no evidence of the Lotto.com service charges out there. The company states it provides a service charge when buying tickets, and it also says that you'll see the full ticket price with fees when making your purchase.
For now, we can only speculate based on similar companies. It stands to reason the fees could be anywhere between 7-15%. The only way to know for sure is if you use the site and buy lottery tickets online.
Is Lotto.com safe?
Yes, Lotto.com is completely safe as it is a registered courier service with the New Jersey Lottery. This means it's trusted by the official lottery, so you can feel confident that your tickets are in safe hands. 
As well as this, it does have some great features to beef up security:
Advanced online security practices
All lottery tickets are under 24-hour surveillance in a secure location
User data is stored confidentially and securely on the platform
A verification process is used when claiming winnings
Multiple confirmation emails are provided as evidence of your tickets being purchased and belonging to you
Safe and secure banking methods with SSL encryption for data privacy
Lotto.com was certified by the New Jersey Division of Gaming Enforcement
Similarly to Jackpocket, Lotto.com is also partnered with the NCPG. It takes responsible gambling very seriously, giving users the opportunity to:
Set deposit limits
Self-exclude for a specified period
Unlike Jackpocket, Lotto.com is not an accredited member of the Better Business Bureau. This doesn't mean it isn't safe, but it does mean that Jackpocket has been assessed and vetted by a third-party organization while Lotto.com hasn't.
How do you deposit funds on Lotto.com?
Funding your account is as easy as going to the Add Funds section and selecting one of the three methods below:
Mastercard
Visa Debit
Visa Credit
As you can see, there are significantly fewer options for players when compared to Jackpocket. At the time of writing, we're unsure if Lotto.com is trying to get more payment options on the site or not.
Does Lotto.com have a mobile app?
Yes, Lotto.com has two mobile apps: one for iOs and one for Android devices.
This is a common question as Lotto.com initially launched without any apps. The only way to buy tickets was via the website. Some found this more convenient than needing to download NJ lottery apps, while others hated it.
Ironically, as Jackpocket only provided apps, both platforms mimicked one another. Lotto.com introduced its mobile apps while Jackpocket made it possible to order tickets via its website.
How do you download the Lotto.com app?
The Lotto.com apps can be downloaded by visiting the website and clicking the relevant button depending on what device you own. You will see two options:
Download on the App Store
Get it on Google Play
Simply click either one and be taken to the store where you can download and install the app.
Alternatively, head to either the App Store or Google Play Store and search for Lotto.com.
Is there a Lotto.com promo code?
Sadly, at the time of writing, we cannot find a Lotto.com promo code to use.
If you want to learn more about Lotto.com, check out our complete review here.
Jackpocket vs. Lotto.com: Which is best?
After looking at both options, we can now decide which one is the best if you want to buy lottery tickets online in New Jersey.
Let's begin by looking at the pros and cons of both
Jackpocket Pros
Easy to use
Lots of lotteries to play
Fast withdrawals
Has an app and desktop service
100% of your winnings are given to you
Digital copies of your ticket are provided
Ticket stored in a secure safe
Push notifications if you win
An option to self-exclude if necessary
Can set your own gambling limits
A+ BBB Rating
Lots of great security features
Plenty of banking options
Has a discount code
Autoplay feature
Jackpocket Cons
You're hit with fluctuating service charges for each purchase
Doesn't state if certified by the New Jersey Division of Gaming Enforcement
Lotto.com Pros
Easy to use
Lots of lotteries to play
Fast withdrawals
Has mobile apps and can be used via the desktop website
You receive 100% of your winnings
Digital copies of tickets are provided
Tickets are under 24-hour surveillance
Push notifications if you win
Various responsible gaming features
Certified by the New Jersey Division of Gaming Enforcement
Can order subscription tickets
Lotto.com Cons
Hardly any banking methods
Doesn't tell you what the fees are until you buy a ticket
Not accredited by the BBB
No promo code currently
Our TLDR Decision on Jackpocket vs. Lotto.com
Overall, both platforms offer ways to play the NJ lottery online. They make your life far more convenient as you can purchase lottery tickets without leaving home. Both also have subscription/autoplay features that mean you can play the same numbers every week without having to do anything. 
It's hard to choose between the two as they both possess similar features. If we had to pick, Jackpocket is perhaps slightly edging things right now. This is partially because you get a nice discount on your first purchase with the Jackpocket promo code. Also, it's been around for longer so is more polished and complete – as demonstrated by its better variety of funding methods and growth.
In summary, you can't go wrong with either; way up the pros and cons of each platform and pick whichever one you like the most.
#1 LOTTERY APP
Jackpocket Free Ticket
USE PROMO CODE "HANDLE"
Jackpocket is the most downloaded lottery app in the United States. Currently, in 16 states, Jackpocket has moved the purchase of lottery tickets into modern times.
Play Powerball and Mega Millions online today!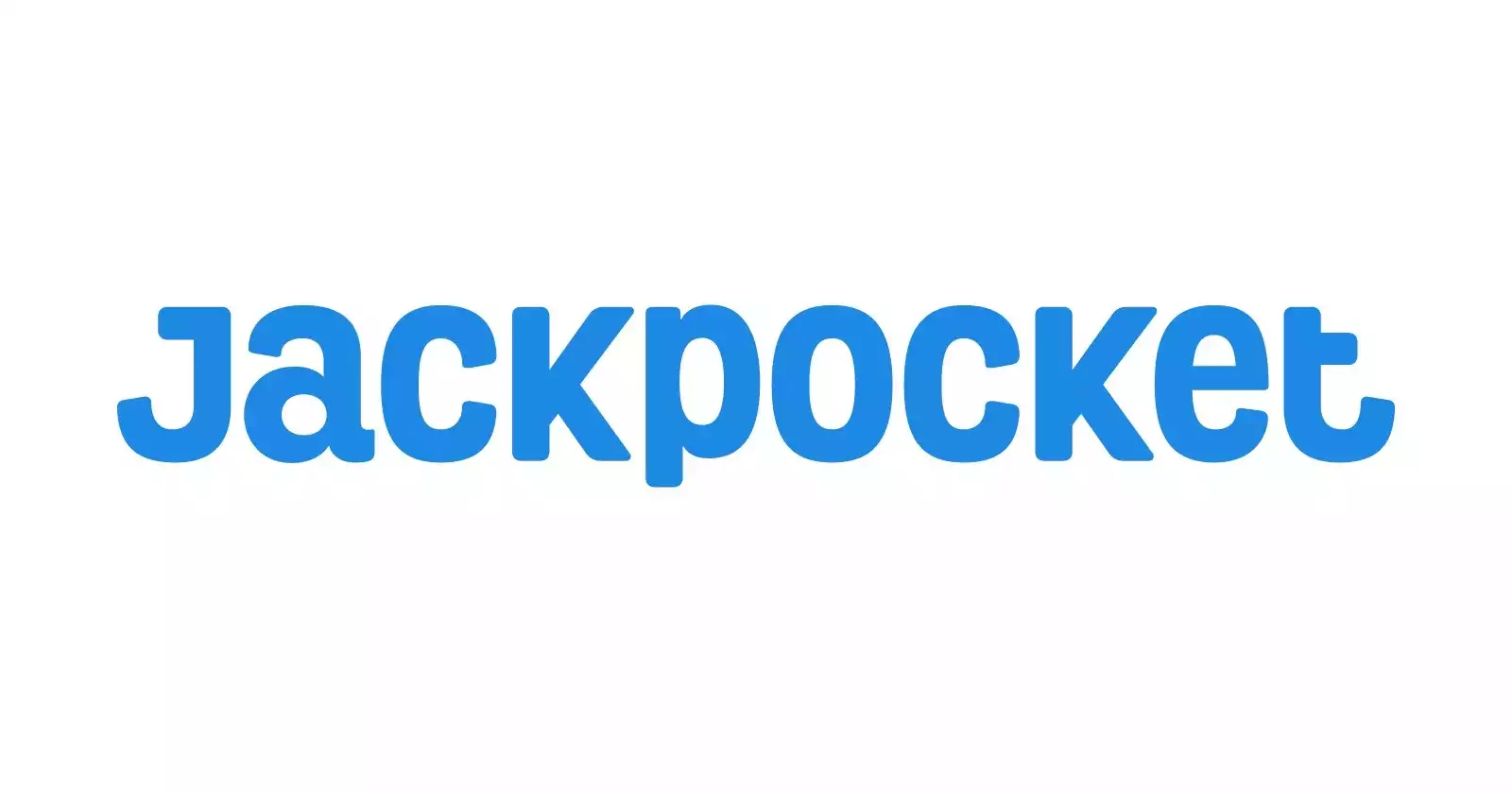 Must be 18 years of age or older to play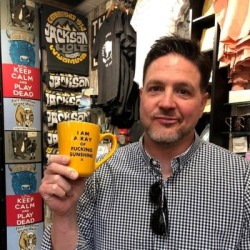 Latest posts by Jason Ziernicki
(see all)