Lotto.com Online Lottery Platform Surges in NY, NJ, TX
Thanks to platforms like Lotto.com, the US lottery system is finally going online, and the added convenience of playing lottery games from home is making waves throughout the industry.
However, as with any online platform based on the broad financial system, its essential to do some research and understand how the system works before sending any vital information or depositing real funds. With powerful support, legitimate regulatory approvals and a proven history, Lotto.com offers a very secure and easy process for bringing lottery games to the internet.
Government-led lottery games have been around for hundreds of years, and thousands of people now participate in these games regularly. However, the vast majority of players have only played through the direct purchase of tickets from their local gas station or other retailers. Lotto.com strives to change that system forever, allowing players to participate without ever leaving the comforts of home.
What is Lotto.com?
With the support from a new partnership agreement with QuickChek, Lotto.com officially launched as the "first digital platform for buying lottery tickets on any device, with no app download or deposit required" in the state of New Jersey on June 3, 2021.
Lotto.com is a registered courier of the New Jersey Lottery, and the company highlights the location of its headquarters in Jersey City, New Jersey on its website's homepage. At the time of the launch, Lotto.com also represented only the second licensed lottery courier in the United States.
Pros
The biggest strength of Lotto.com is its open legal compliance and license as a lottery courier service with the government. That gives users peace of mind and proves the legitimacy of the company. It's membership with and certification with the NCPG also give it a boost in this area.
As mentioned above, the simplicity and ease-of-use provided by Lotto.com is what makes it stand out among the small group of competitors currently operating in the industry. They avoid confusion regarding mobile app downloads, information clutter, and wide-reaching services.
The company also maintains solid transparency, a straightforward buying process, and a simple withdrawal procedure without the need for more complicated bank connections through third-party services. For those who just want to try out an online lottery service, Lotto.com hits it out of the park.
Lotto.com also does a great job at holding the cost of lottery tickets at the same price one would buy them at a convenience store.
PRO TIP: While there is no upcharge or fee associated with the purchase of lottery tickets, Lotto.com has to make money somewhere. They do that through fees during the funding process.
These strategies, along with the upcoming launch of several bonus and promotional opportunities, should make Lotto.com a real contender in the online lottery courier service game for years to come.
Cons
For many, Lotto.com's current availability is probably its biggest downside; however, the company is rapidly expanding and plans to add many more states to its offering in the near future, so this problem will continue to have a smaller impact as time progresses.
The lack of a mobile app may also be a turn-off for some players, but I think it actually fits well with the company's strategy, and Lotto.com's web platform is extremely mobile-friendly. Unlike some websites, Lotto.com works very well on all popular mobile devices.
When compared to some of the competitors in the industry, Lotto.com doesn't provide quite as many options for deposits and withdrawals, and it may offer a few less ordering options. It doesn't currently offer any pooling feature either. Again though, this matches with the firm's focus on keeping things simple, and it still provides everything most consumers need.
Overall, Lotto.com seems to be a company that knows what it does best and how to make the process of playing the lottery online simple and easy for everyone. It's a great option for those looking to try out this service.
Lotto.com's Mission
The New Jersey-based company gained a significant boost in awareness through its partnership with QuickCheck, an iconic chain in the fresh convenience market with over 130 retail locations in the state.
"We are on a mission to modernize the lottery and make it more beneficial to the public. Lotto.com facilitates participation in state lotteries in the United States, directly supporting good causes by assisting in the funding of state-run programs in the fields of education, parks, emergency responders, veteran's health, and other services vital to the state."Lotto.com – Company Page
Lotto.com describes itself, via its website, as a "start-up that is revolutionizing the way people play the lottery" with "best-in-class lottery distribution infrastructure that provides participants with a secure and easy online experience." The company also cites "four essential pillars" as the foundation of its service:
Convenience

Making the process of playing the lottery as easy as possible for players

Security

Focusing on security as the "first and foremost" priority with multiple layers of protection, industry-leading security partners, and 24/7 monitored, fire-proof vault storage for user's physical lottery tickets

Safety

Taking all precautions necessary to keep consumers out of financial trouble including checks on geolocation & age verification along with options for establishing spending limits and scheduling "self-exclusion"

Peace of Mind

Removing any worry from the experience regarding ticket loss or ownership disputes through the creation of a "digital ticket" and "check your numbers" notifications
They also emphasize their role, as part of the lottery system, in funding state-sponsored charities and causes supporting "initiatives such as academic scholarships & educational programs, social services, pensions for union workers, assistance programs for seniors, road maintenance, and much more."
An "Independent Lottery Courier"
As a licensed independent lottery courier, Lotto.com is not actually part of the state lottery organizations. It is a service provider for the lotteries. Therefore, its important to note that the company provides no guarantees or liability for any potential losses, and it does not have any impact on lottery results. Lotto.com is focused on providing the best service possible in partnership with the state organizations who run the actual games. A competing lottery courier service in the U.S. is the Jackpocket app. Industry insiders expect a full-scale fight for new players in participating online lottery states between Lotto.com and Jackpocket.
Lottery tickets purchased through Lotto.com are held in trust by the organization as required by the law in each available state. You won't receive a physical copy of your ticket (unless the winnings exceed state thresholds for digital payment). Instead, you will see a scanned copy of your ticket/s, and you should take measures to ensure the security of these scanned images so that others cannot view them in the case of a win.
PRO TIP: Always ensure that you use a licensed courier service to order lottery tickets online. As a licensed provider, users who purchase tickets through Lotto.com can have peace of mind, but if you order tickets through an unlicensed organization, you may be exposed to fraud and other illegal activities.
Since Lotto.com is a licensed courier, you do have the right to contact your state regarding a complaint. In New Jersey, the lottery customer service hotline is 1-800-222-0996. However, you should contact Lotto.com's service team first via Live Chat or by emailing success@lotto.com. The company remains committed to handling service complaints and other needs in a timely manner.
Responsible Gaming
The company also highlights the importance of responsible gaming in "every aspect of Lotto.com" through its "Responsible Play Program." This program focuses on supporting a safe environment for users to "enjoy lottery games as a form of entertainment," and it maintains compliance with all applicable laws and regulations.
The "Responsible Play Program" also implements methods to reduce, and prevent when possible, the potential issues associated with online activities and gaming. It encourages healthy behaviors by providing an array of tools and resources to users.
As an official member of the National Council on Problem Gaming (NCPG), Lotto.com is certified through the NCPG's iCAP assessment program, which requires a commitment to responsible gaming and player safety.
Lotto.com and the NCPG recommend that all lottery players keep a few key issues in mind when participating in the lottery:
You should never use money needed for daily expenses to play the lottery.
Always set your limit. Don't risk digging yourself into a deeper hole by chasing losses.
When you do win, make sure you set some of the winnings aside for other purposes.
Remember that winning and losing are both part of gaming, including the lottery. You should always be prepared to lose before playing.
The lottery is for recreational use only and does not represent an alternative to work.
Lotto.com recommends that users with a gambling problem, or know someone with a problem, seek further information on responsible gaming through the Council on Compulsive Gambling of New Jersey or Gamtalk. It also allows users to exclude themselves from their services or set deposit/spending limits when necessary.
You have to give Lotto.com some credit for its emphasis in the area of responsible gaming. It's clear that the company has prioritized the issue throughout the growth process.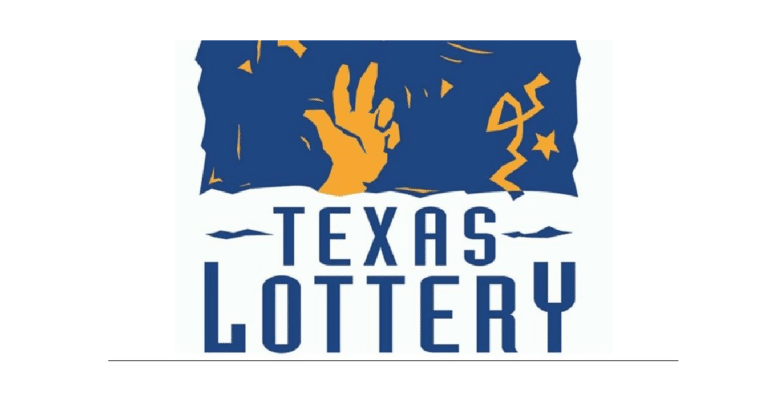 They say everything is bigger in Texas, and the state's massive lottery program is no exception. Another record-setting fiscal year for Texas lottery sales saw the state's program register a staggering $8.3 billion in total sales, according to a recent report from TexasLottery.com. That number represents a $189.7 million year-over-year increase, and to contextualize its…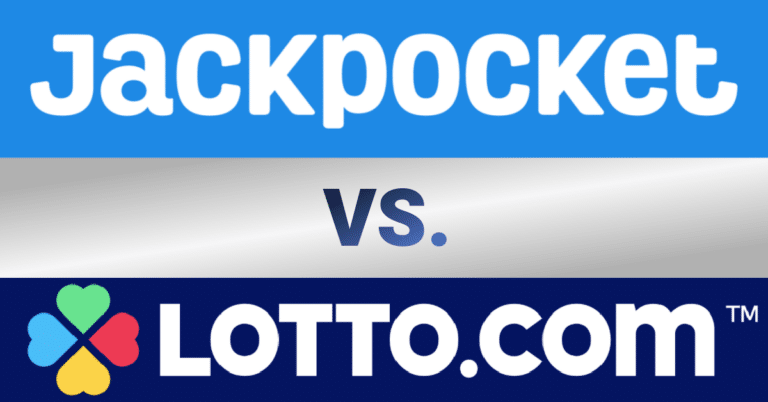 Unlike other countries, the US doesn't have a national online lottery system. For years, the only way to purchase lottery tickets was by physically going to retailers that sold them. Thankfully, things have changed within the last few years. If you want to play NJ lottery online, it's now possible.  Anyone living in New Jersey…
Getting Started on Lotto.com
Lotto.com makes it extremely easy to start playing the lottery online. You can simply go to the www.lotto.com in your web browser, and the site will show the available lottery games based on your current state right on the home page.
From there, just pick the game you want to play and whether you want to use the "5 Quick Picks" option to randomly select your numbers for you or choose your own with the "Play Now" option.
After selecting your options and finalizing your bet, the "Checkout" button will take you to the log in/sign up page. To sign up, you will need to enter your first and last name, your phone number, date of birth, address, email, and password for the account.
You'll be asked to verify your account with a code sent to your phone. To remain compliant with state laws, you will then be required to upload a photo of your government-issued ID.
You will also get an email with your new customer identification number. Both of these verification steps are required before you can actually play the lottery on Lotto.com. Once they are complete, you can fund your account, and complete your ticket purchase. You can also come back any time to view results, orders, profile details and contact the service team when needed.
Who Can Use Lotto.com?
All state laws regarding the lottery games, like the minimum age requirement of 18, apply to the use of Lotto.com as well. Other than that, anyone with a valid, non-expired, government ID can use the website's services as long as they are physically located in one of the currently available states. Lotto.com currently services the following US states:
Arkansas
Colorado
Minnesota
Using Lotto.com As a Mobile App
Although Lotto.com does not have an actual mobile app yet, you can still use the service just like you would use any other mobile app on your phone. It's simple to set up, but depends on which mobile device you use.
It's simple to set up, but depends on which mobile device you use.
For iOS Users
To add Lotto.com to the home page on your iOS device, start by going to the website on your device's internet browser. On the website's home page, look for the "share" icon/button at the bottom of the screen.
Quick Tip:
Depending on your browser, you may need to tap the other/menu option to find a menu with the share function.
Once you click the "Share" link, your device should pull up a menu showing the options for sharing Lotto.com. Find and select the "Add to home screen" option on that menu.
Another screen should then pop up asking if you'd like to name the app. You can use "Lotto.com" or enter your own name, then hit the "add" button in top right corner.
Your device should then take you to the location on your home screen where the new app was added. Now, you can hit the Lotto.com icon to go directly to the mobile website whenever you want.
For Android Users
The process is similar for Android users, with a few small changes. Start by pulling up lotto.com in your device's internet browser, then look for the settings option (typically three vertical dots at the top right corner of the screen).
A drop-down menu should appear that includes the option to "Install App." Select this option, then go to your directory of apps and find "Lotto.com." Then, just tap on the app icon and it should now be included on your device's home screen for easy access whenever you feel like playing.
Lottery Services
Lotto.com focuses on keeping the online lottery experience simple and easy. It allows you to play all the available lottery games straight from the home page, or through the "Play Now" option at the bottom of the screen.
As noted earlier, the website provides all the options needed for simply playing any of the available lottery games, but it also offers some other helpful services to go along with the ordering of lottery tickets.
Results
The "Results" tab pulls up an easy-to-read list of previous game results starting with the most recent. It also features a "Filter" option so you can choose which specific games you want to show up on the list.
By simply clicking the "Details" link, you can easily view the prize amounts, number of winners and more for each set of lottery results. This makes it easy to keep up with your favorite games every day.
Orders
The "Orders" tab on Lotto.com organizes your orders and helps you keep track of your active and previous plays. The feature places your orders into three main categories: single orders, subscriptions and scratchcards.
The single orders category includes all of the simple, one-time ticket purchases, which are probably the most common. Subscriptions are an added feature on Lotto.com that allows players to sign up to participate automatically in future draws of their favorite game. These orders are auto-billed to the primary payment method on the player's account and use the same numbers each time. They can also be canceled at any time.
The scratchcard section basically explains itself. Scratchcards aren't included in all of the state offerings through Lotto.com, but the section can still be helpful for those who can play this type of lottery game through the site.
Profile
The "Profile" page serves as a dashboard for your account and gives you access to the personal information on the account, your transaction history, payout options and other settings.
You can view the information you entered when you set up the account and change your phone number, if not yet verified. On the transactions page, you can view all of your Lotto.com transactions as well as filter them according to several different options.
The "Payout" page allows you to withdraw your winnings from the site. It shows your account balance and payable balance and provides options for withdrawal amount and bank account information. Finally, for access to your security settings, account limits, and self-exclusion options, you can use the "Settings" page.
FYI – There is also a tab for "Service" that makes it easy to get help and support via live online chat or email.
Our TLDR Final Verdict on Lotto.com
The future is bright for online lottery courier services like Lotto.com, and with the industry still in its early development stages, the opportunity for growth is massive. As one of the first to give live in the space, Lotto.com's focus on simplicity and ease-of-use may give it a big advantage over the coming months.
Although the idea of buying lottery tickets online may seem amazing to some, the prevalence of internet scams and process of connecting traditional bank accounts to platforms that are not yet well-known can make it appear to complicated to others. Lotto.com's strategy of simplicity, openness, responsible gaming promotion and full compliance with state laws may help hesitant players cross the gap and enjoy the convenience of online lottery gaming.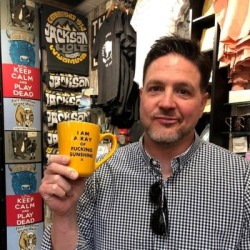 Latest posts by Jason Ziernicki
(see all)