JackPot.com Texas Lottery App Review & Promo Code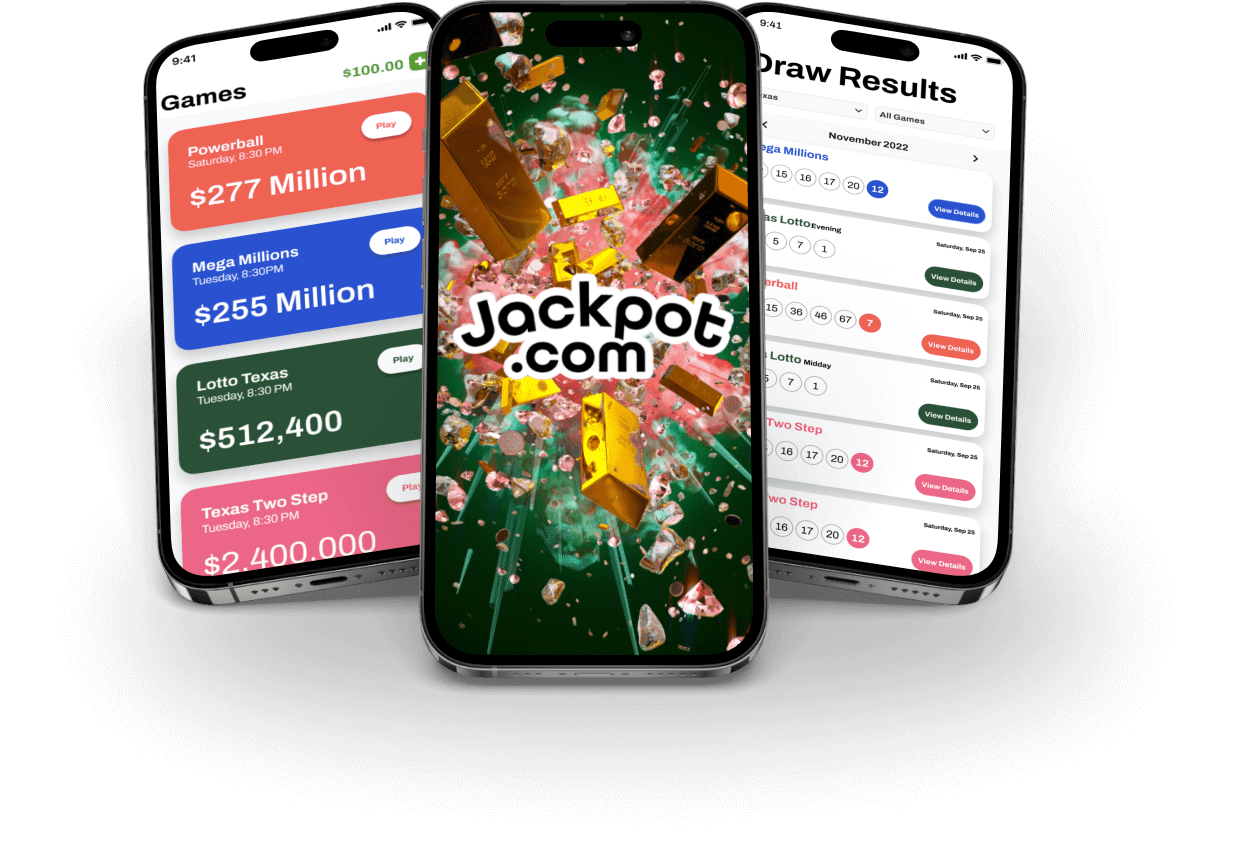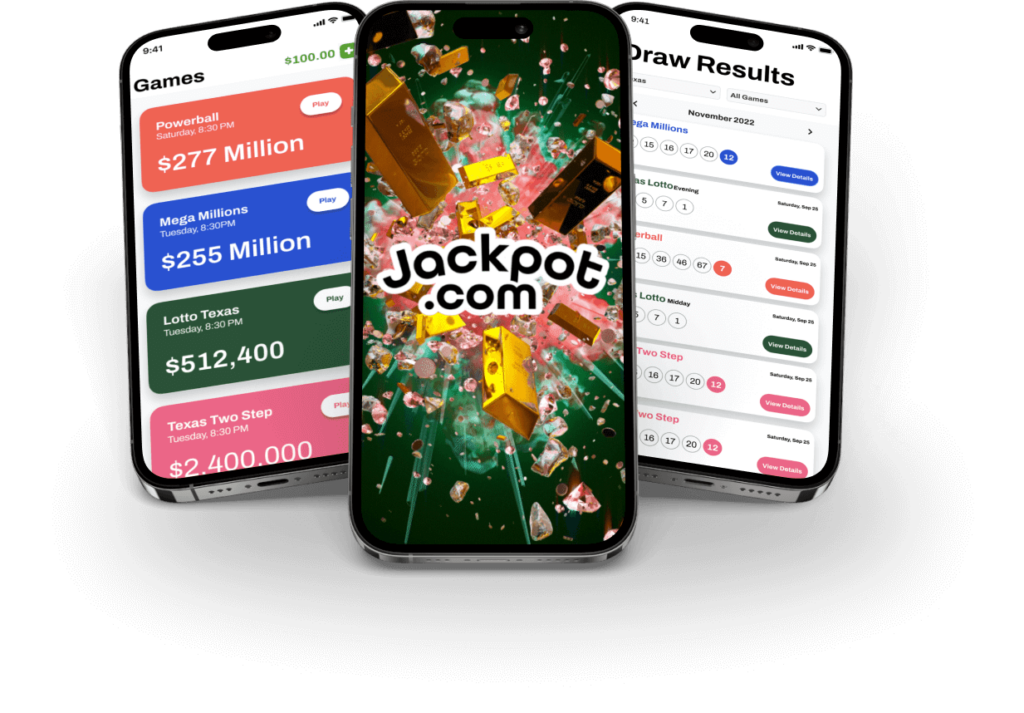 Jackpot.com Texas App
The Jackpot.com Texas lottery app launched in early 2023. A lottery app arms race is currently underway to capture the ever-growing lottery handle in the 5th largest state for lottery revenue in the United States.
Through its powerful mobile and desktop app, Jackpot.com allows users to easily and securely play official state lottery games (including Powerball & Mega Millions) in Texas, without having to visit a retailer in person. Jackpot made headlines for its impressive list of supporters and investors earlier this year providing a road map for state launches, but for now, the Jackpot.com Texas lottery app is the core focus of the company.
Jackpot.Com Texas Promo Code (October 2023)
When we began to review all Jackpot.com Texas app has to offer on its desktop platform and mobile app, we kept asking the same question, where is the Jackpot.com promo code bonus? Jackpot does not require the use of a promo code, but they do offer a FREE $3 lottery ticket for new depositing players. Jackpot's top rival, Jackpocket, offers a free $2 lottery ticket for new depositing players. We fully expect Jackpot.com Texas to compete with a more alluring bonus as they enter more states.
| | |
| --- | --- |
| 💲 Jackpot.com Texas Welcome Offer | Free $3 Lottery Ticket |
| 🚨 Jackpot.com Texas Promo Code | LOCK IN YOUR FREE TICKET BONUS |
| 📲 Mobile Apps | iOS, Android, and Samsung |
| ⏰ Jackpot Free Ticket Expiration | The current promo does not have an expiration date |
| 🇺🇸 States Available | Texas and Ohio |
| 💯 Lottery App Ranking | 2 of 4 |
| ✅ Minimum Age To Play | 18 years old |
FREE TICKET BONUS
JACKPOT LOTTERY APP
Play your favorite New York, Ohio, and Texas lottery games online or via mobile app at Jackpot.com.
Play Powerball and Mega Millions online today!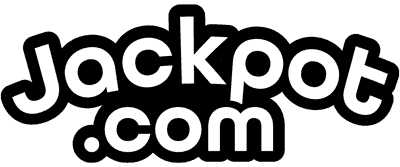 We may earn a commission if you make a purchase, at no additional cost to you.

What is Jackpot.com in Texas?
Jackpot.com began operations in 2016 and holds official licenses in four different countries for online lottery services. The company, which has established its US headquarters in Dover, Delaware, launched its lottery courier service on December 22, 2022, in Texas.
Jackpot is on a mission to fundamentally change the hundred-billion-dollar lottery industry in the United States through innovation and variety. Jackpot brings verified, official state lottery tickets online by leveraging its digital platform and proprietary technology to give customers the ability to play anytime, anywhere via a user-friendly mobile app or desktop experience

https://us.jackpot.com/news/jackpot-closes-35million-series-a/
The Jackpot Texas digital platform allows customers to play the lottery from home by facilitating "the purchase of official state lottery tickets online." The app provides a comprehensive gaming experience for its users through either a mobile device or a desktop computer. While this concept remains fairly new, there are a few other service providers available in Texas and the business continues to grow at a rapid pace.
According to the press release, the US lottery industry is worth over $100 billion per year. However, as of 2021, online transactions made up only about 5% of total sales. Jackpot.com and its investors expect that number to increase significantly over the coming years, and they hope to grab a large amount of the growing market, starting in Texas.
More and more states across the country are now open to online lottery ticket sales, creating a huge opportunity to digitize the industry and bring a better, more convenient experience for the hundreds of millions of Americans who purchase lottery tickets every year - Akshay K. Khanna, Co-Founder and CEO, Jackpot North America
Big Talent Powers the Jackpot.com Team
The team and support behind Jackpot Texas may be the most impressive in the industry.
The company hit the jackpot itself earlier this year when it managed to add Akshay Khanna, an accomplished executive in sports and licensing with former leadership roles at several impressive organizations including the Philadelphia 76ers and Harris Blitzer Sports & Entertainment, as its leader for Jackpot North America. Khanna left his high-level position as GM of StubHub North America to join the company in preparation for the launch of Jackpot.com for Texas.
Jackpot's leadership team also includes co-founder Roi More, who also co-founded Gett and MyLotto.com, as well as Group CEO and co-founder Yariv Ron, a veteran in the real money gaming industry with extensive experience. Ron also co-founded both Appwiz and ProgressPlay.
Along with an established list including some of the leading investors in media, sports and entertainment, Jackpot added a powerful group of supporters during its recent Series A funding round led by Accomplice and Courtside Ventures. The round raised an eye-catching $35 million to fuel the company's Jackpot Texas launch and further expansion.
During that funding round, an impressive list of new investors including NFL owner and Kraft Group CEO Robert Kraft, Fanatics CEO Michael Rubin, DraftKings co-founder and CEO Jason Robins, NBA superstars Joel Embiid and James Harden, MLB executive Theo Epstein, and NHL Hall-of-Famer Martin Brodeur joined Jackpot's mission to "become the leading provider of online lottery tickets in the United States."
In the press release, the company noted that the new capital would be used to fund "aggressive hiring, strategic acquisitions, partnerships with state lotteries, and local market expansion" leading to the launch of Jackpot.com in Texas and throughout the United States.
Online Lottery Competition in Texas is Fierce
People around the world have been using different online service companies to play the lottery for many years. However, the industry is still relatively new in the United States, and considering the amount of revenue created by US lottery systems each year, it's no surprise that companies are jumping at the opportunity to grab their share.
Both the online lottery and sports betting industries have grown significantly in the past few years, and neither space shows any signs of slowing down anytime soon.
Although the online lottery business is still in its early stages, Jackpot isn't the only lottery company to launch an app in Texas. There are quite a few different websites that claim to offer online lottery services in Texas, but not all of them are legitimate. While there are others, the three biggest competitors for Jackpot in Texas currently are Jackpocket, TheLotter, and Lotto.com.
As with all services/businesses, each of these companies has its own unique advantages and disadvantages, but all of them add to the high level of competition in the industry, and competition is good for the customer. To compete in the space, companies will need to provide a reliable, easy-to-use, entertaining experience while ensuring customer security and maintaining a solid partnership with the official Texas lottery system.
Even with the competitive environment, many believe there is still a lot of room for Texas online lottery services to grow in the state and throughout the United States. Jackpot has an excellent opportunity to establish itself as a go-to brand for playing the lottery online in the country.
How Jackpot.com Texas Works
Considering regulations and the lottery system in the US, Jackpot.com will follow the lottery courier service model used by all of its main competitors.
As a licensed lottery courier service in Texas, Jackpot will take ticket orders from customers through the app, then purchase those official lottery tickets on behalf of the customers. From there, the official tickets are scanned into the system and secured in a safe location until lottery results are posted. Customers should be able to see a proof-of-purchase on their official tickets during this time.
Once the drawing is complete, the tickets can be processed and any winnings can be claimed. For prize amounts below $600, the prize winnings can be sent directly to the customer's account in the Jackpot Texas app. However, due to regulations, any prize amounts over $600 must be claimed in person. In that case, Jackpot would send your official tickets to you through certified mail.
By maintaining a license through the government, Jackpot must remain compliant according to all applicable laws on both the state and federal levels. This gives the customer peace of mind that the process will be handled properly and that any winnings will be received.
How Does Jackpot.com Make Money?
We all know companies have to make money to fund operations and future growth along with rewarding investors, so where will Jackpot Texas take its cut?
For lottery courier services, fees typically show up in one of two different ways. They are either charged on deposits and/or withdrawals or as commissions on actual orders. For example, Jackpocket only charges fees on deposits into the customer accounts required to place orders. These deposit fees depend on the funding method used by the customer but typically fall between 7 and 10%.
On the other hand, TheLotter calculates fees based on percentages for each lottery ticket order. The fees are shown clearly on the order selection page and vary greatly based on current promotions, the lottery game selected and several other factors.
Jackpot will almost certainly use one of these two methods for earning revenue. It's also very likely that there will be deep discounts and promotions in the early stages of the launch to onboard customers, so you could potentially save a lot of money in fees by signing up and playing as soon as the Jackpot Texas app becomes available.
Which States Have Access to Jackpot.com?
If you're wondering if and when you'll be able to play the Jackpot lottery app from your home state, Texas and Jackpot.com Ohio are the only 2 states which are live with the app. However, the company is currently working towards launching in New York, New Jersey, Oregon, and possibly other states during the 2023-24 timeline.
Using The Jackpot.com Texas App – What to Expect
To start, due to US regulations, Jackpot will be required to verify a customer's location and personal information before offering service. Depending on your device and/or browser settings, you may not even notice the first part of the verification process, which involves confirming your physical location.
Location Verification
State lottery regulations require platforms like Jackpot to verify the physical location of users to ensure they are actually within the borders of the state for the lottery game they're playing. You will need to confirm that you are actually in Texas before playing, and in most cases, VPNs are also blocked.
As with any other online platform, you will need an email address and password for your account. After that, you will also need to provide your first/last name and date of birth (as it appears on your government ID) along with your phone number and address.
Verify Your Identity
To further verify your identity, you will probably need to provide a photo of your government ID and a selfie. Most comparable platforms use a third-party service like Stripe to oversee the photo verification process, which helps to keep the process as simple as possible. Once the verification process is complete, you should be able to select your funding option and start playing the lottery with your new account.
Lottery Games
After getting your account set up, you will be able to choose from a group of different lottery games available in the Jackpot Texas app. The two most popular lottery games across the US are Mega Millions and Powerball. While they are both similar, each has its own unique gameplay features so, if you're unfamiliar with them, take a few minutes to learn how they work before placing your first order.
Texas also has its own lottery games operated within the state including Lotto Texas, Texas Two Step, and All or Nothing. The Texas versions of Cash Five, Daily Four, and Pick Three will also be available through the Jackpot.com app.
Mega Millions
Powerball
Pick 3
All or Nothing
Cash Five
Daily 4
Lotto Texas
Texas Two-Step
Once you choose which lottery game you want to play, there will most likely be several options for how you can participate starting with the standard, one-time ticket purchase just like you've done at your local lottery retailer in person. For these orders, you will just need to select your numbers (or use the "quick pick" or randomized selection) for each ticket you want to order and confirm funding. Jackpot will then purchase those tickets with your selected numbers, scan them to your account for viewing and hold them securely until the drawing.
Texas Lottery Pools
Lottery pools are one of the biggest advantages of playing the lottery online through a service like Jackpot.com. They allow you to increase your odds of winning by joining a group of players with many different tickets and number selections.
The app manages the group and tracks the tickets purchased so that, if one or more tickets in the pool win, the prize amount can be distributed proportionally among the players according to the number of tickets they entered. Some platforms present this option in different ways, but it is essentially the same feature.
Jackpot.com already features lottery pools in the UK and other countries. Jackpocket currently offers both public and private pools in Texas. Its public pools may have over 7000 entries that can be viewed while keeping player identities anonymous. Private pools provide an additional social element to the lottery experience by allowing players to join or create their own pools with friends, family, coworkers, and more.
Texas Lottery Syndicates
A syndicate refers to a group of players who join together to buy shares in lottery lines. They make it easier for players to increase their odds without needing to buy large amounts of tickets individually. The winnings from syndicate groups are distributed proportionally depending on the number of shares purchased.
TheLotter organizes several different lottery pools that they call "lottery syndicates" for users in Texas. These work in a very similar way to Jackpocket's public pools except that they use a shares-based model that helps when calculating order fees.
Other Options and Features
Considering Jackpot's established platform and experience in the online lottery industry, we can also expect to see some of the same added features provided by its current competitors.
A subscription or autoplay feature will almost certainly be available to allow you to play each draw in your favorite lottery game automatically. Other examples could enhance the gameplay experience like some of TheLotter's ordering options including systematic forms, multi-draws, bundles, and more.
Overall, it's easy to understand why so many people are excited about the launch of Jackpot in Texas and throughout the United States. The company has the platform, knowledge, leadership, and support needed to make a major splash in the market and give users the ultimate online lottery shopping experience.
FREE TICKET BONUS
JACKPOT LOTTERY APP
Play your favorite New York, Ohio, and Texas lottery games online or via mobile app at Jackpot.com.
Play Powerball and Mega Millions online today!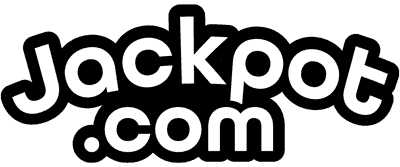 We may earn a commission if you make a purchase, at no additional cost to you.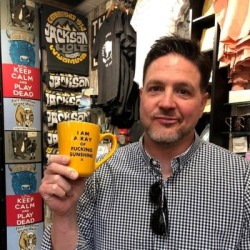 Latest posts by Jason Ziernicki
(see all)