Playing The New York Lottery Online Has Never Been Easier
NY Lottery Online Options Emerge
New Yorkers love playing the lottery. Since its launch in 1966, the New York Lottery has sold close to $10 billion in lottery tickets and awarded almost $5 billion in prizes to players across the state.
The development of technology and the internet over the past twenty years has fueled a growing trend towards online lottery transactions and, when the global COVID-19 pandemic hit in 2020, that trend went into overdrive forcing traditional systems like the state lotteries to consider new, more modern ways to do business.
Since then, more and more consumers are looking for options to play the NY lottery online through their desktop computers and Lottery apps. In New York, lottery players have three primary options: a subscription service available directly through the New York Lottery or the two currently available, licensed, lottery app courier services in the state, Jackpocket NY and Lotto.com.
#1 LOTTERY APP
Jackpocket Free Ticket
USE PROMO CODE "HANDLE"
Jackpocket is the most downloaded lottery app in the United States. Currently, in 16 states, Jackpocket has moved the purchase of lottery tickets into modern times.
Play Powerball and Mega Millions online today!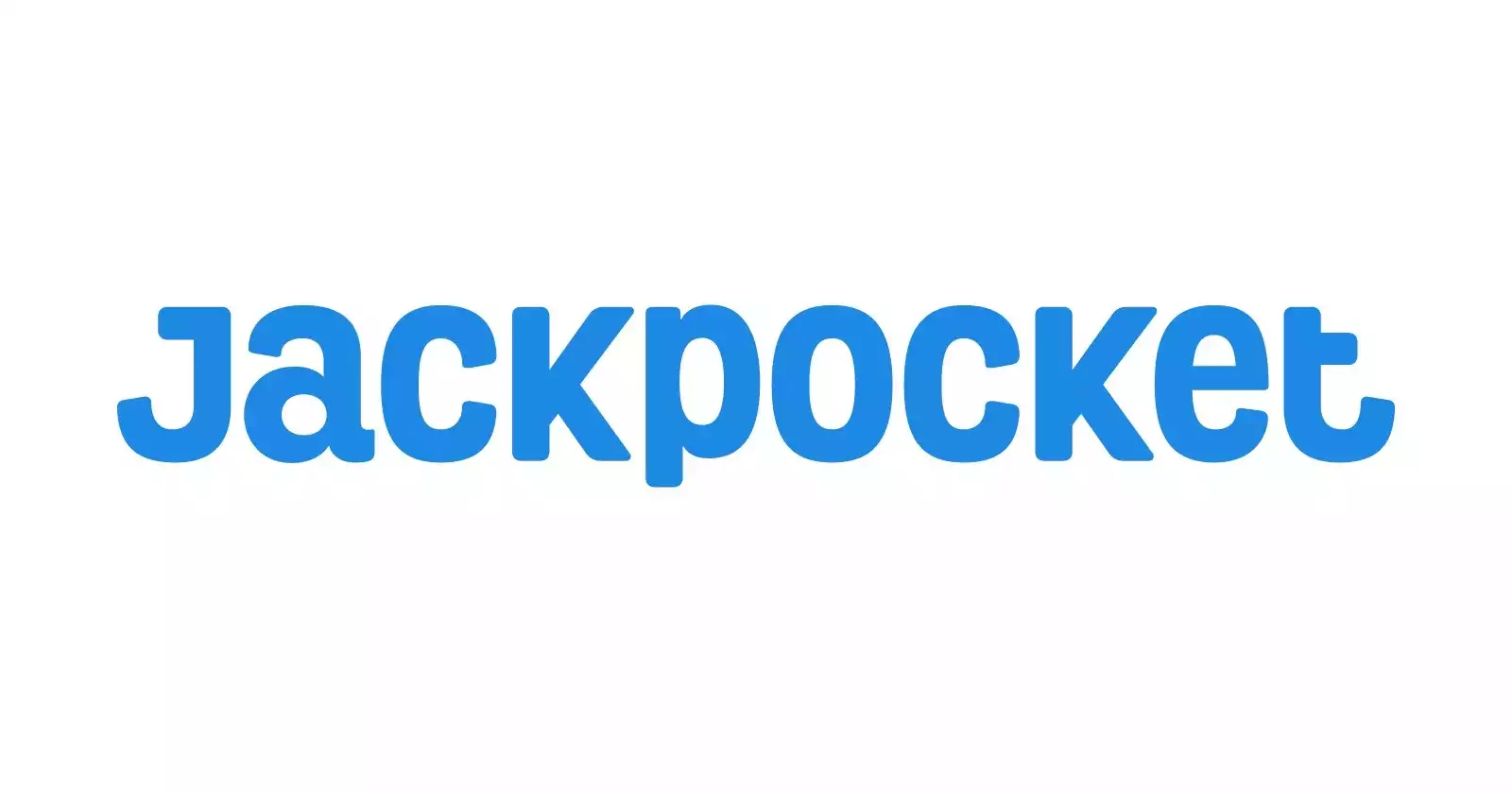 Must be 18 years of age or older to play
Playing the Lottery Online in New York
Although the New York Lottery does not offer official online lottery games, there are still a few safe, legal ways to play the lottery online in the state of New York. The two with the widest array of services are both third-party, licensed, lottery courier services: Jackpocket and Lotto.com. The state lottery system also offers an app that gives lottery players access to a direct subscription service with a minimum threshold of two weeks.
Jackpocket NY
Peter Sullivan, who still serves as the New York City-based company's CEO, founded Jackpocket in 2013 to fulfill a dream that started when Sullivan realized how much his father was playing social casino games on his iPhone.
Although the app wouldn't officially launch in the state of New York until January 2021, Jackpocket's focus on expanding throughout the US, gaining experience, and building relationships with state regulators turned out to be just what it needed to implement a successful launch in the state.
The Jackpocket app is now available in more states than any other lottery courier service in the United States with 15 in total, and app users in the US have been awarded over $200 million in lottery winnings since going live.
During Powerball's November run to record-high jackpot prizes, Jackpocket's potential for changing the lottery industry became clearly apparent to everyone in the space as app sales represented an eye-catching 15% of total lottery ticket sales in New York. Jackpocket's New York users won over $2.4 million in total prizes during the run, and two New Yorkers celebrated $1 million in jackpots through the app.
Other Key Stats From the last big powerball:
Active User Base = Over 2.5 Million
The Largest Mobile Gaming Prize in US History – A New Jersey Player Wins $9.4 million Playing Pick-6 Through the Jackpocket App
The Jackpocket App Reaches the Top 3 Entertainment Apps on the App Store – Over 108,000 Reviews, Overall Rating of 4.7/5
Jackpocket is a licensed lottery courier service in the state of the New York, which allows it to legally offer the sale of online lottery tickets. The app allows users to select from a variety of lottery games including Powerball, Mega Millions, the New York Lotto, Cash4Life, Numbers, Pick 10, Take 5 and Win 4.
From its extremely popular "Pools" feature to its amazingly-simple user interface with "Daily Games", "Autoplay" and more, the Jackpocket promo code gives it a big advantage with players all over the state of New York.
Lotto.com NY
New Jersey-based Lotto.com is a fairly new platform, even among other lottery courier services in the budding US market. The company first launched in its home state during the summer of 2021 and just recently expanded its services to Colorado, Texas, and New York.
Lotto.com got the boost it needed to complete a successful launch through a partnership agreement with popular convenience market chain QuickChek, which features over 135 retail locations across the company's home state of New Jersey. By naming QuickChek its "exclusive retail partner," Lotto.com secured a path to reaching thousands of lottery players and building strong brand awareness all over New Jersey.
"We are on a mission to modernize the lottery and make it more beneficial to the public. Lotto.com facilitates participation in state lotteries in the United States, directly supporting good causes by assisting in the funding of state-run programs in the fields of education, parks, emergency responders, veteran's health, and other services vital to the state." Lotto.com – Company Page
As a third-party courier service now licensed to operate in the state of New York, Lotto.com can legally offer lottery tickets for sale on its web-based platform. During a recent interview with AMNY, Lotto.com's CEO Tom Metzger stated that the company is making the lottery "much more convenient and accessible to a different audience."
Here's how the process works:
The company takes customer orders for each drawing.
Company representatives purchase tickets directly from official retailers on behalf of those customers.
The official tickets are scanned into the company's system to provide a proof-of-purchase.
The tickets are moved to and held safely at a secure location in compliance with New York state law.
Lotto.com distributes prize winnings directly or sends winning tickets to users, per the drawing results.
You can get started by simply typing lotto.com into your desktop or mobile browser. You should be automatically directed to the correct state's version of the platform based on your physical location. Once you complete the verification and account set-up process as required by state law, you will be able to use Lotto.com to play Powerball, Mega Millions, the New York Lotto, Pick 10, and Cash4Life online.
Although Lotto.com's platform is not available through an official mobile app, the website has been designed to be extremely mobile-friendly for use on many different devices. The platform also provides users with account details, updated information regarding lottery games, several funding options, and an array of easy-to-use gameplay features.
New York Lottery Subscription Service
New Yorkers can also go to the lottery subscription center on their desktop browser or get the Official NY Lottery app on the Apple App Store or on Google Play. The New York Lottery's direct subscription service allows players to sign-up for continuous lottery drawings at one time.
The service offers three lottery games: Mega Millions, Cash4Life, and the New York Lotto. To play, you will need to sign-up to play for a period of at least two weeks. Along with your payment information, you will need to verify your physical location to comply with state lottery laws. Your full name, date of birth, email address, and social security number along with a username and password before placing your order will also be required before you can place an order.
After completing the verification and account set-up process, you will be ready to select which of the three games you'd like to play along with the number of drawings you want to subscribe for and your favorite numbers.
NY Lottery Pro Tip
Give yourself at least a few minutes before finalizing your subscription, as you will be required to play for a minimum of two weeks and the New York "Lottery does not issue refunds or credit for any active subscriptions." Once you place your order, you are locked in.

While the ability to transact directly with the state lottery system itself is an advantage, the NY Lottery's subscription service does not provide as much detail or depth of options offered by third-party lottery couriers. The minimum subscription length and "no refunds" policy is also significant issue to consider before using this service.

Based on New York's history of success in the lottery system, it's surprising that there are only three online options currently available in the state. However, all of these options are completely safe, secure, and legal. Each of them also offers its own set of advantages for lottery players so, while waiting on the state to make up some ground in the online lottery space, New Yorkers can enjoy playing the lottery online through any of these services.
The History of the Lottery in New York
New York became the second state in the US to successfully implement a state lottery system in 1967. New Hampshire was the first to introduce a state-run lottery system four years earlier in 1963. By the end of the first full year, the New York Lottery had hit an astounding $53M+ in total lottery sales. Many other states took notice and quickly started plans to implement their own systems.
By 1978, advancements in computer technology allowed the New York Lottery to introduce the first successful numbers-based lottery game, the New York Lotto. Just two years later, the state added its first daily numbers game giving players the ability to choose their own numbers.
Did You Know?
Around 15% ($3.6B in 2021-2022) of New York's total yearly education funding comes directly from lottery revenues. Since the introduction of the lottery, the system has contributed over $34 billion towards education in the state of New York.
In 2004, recently-legalized video lottery terminals went live across the state, providing a huge revenue boost that made New York a national hotspot for the lottery. Less than a decade later, the state introduced the two most popular lottery games in the US today, the multi-jurisdictional Powerball and Mega Millions.
The Great Migration – Online Lotteries & Apps
As one of the first states to implement a lottery system and the first to utilize computer technology to introduce a daily numbers game, New York has a long history of development and successful innovation in the lottery and gaming industry. However, it seems to be slightly behind several other states when it comes to offering lottery games online.
Considering the widespread legalization and adoption seen in the general online gaming industry over recent years, the lack of development within the US lottery system, specifically relating to online availability, has been disappointing for many. Online lotteries present several opportunities for states to increase profits. However, only seven states currently offer direct online lottery games and New York is not one of them. Why?
The Wire Act
Until 2011, a common legal interpretation of the Interstate Wire Act of 1961 kept most states from considering online lotteries. However, after New York and Illinois asked for specific recommendations regarding the act's application outside sports betting, the US Justice Department stated that the Wire Act did not actually prohibit online lottery sales within states as previously thought.
"Interstate transmissions of wire communications that do not relate to a 'sporting event or contest' fall outside the reach the Wire Act."Virginia A. Seitz, Assistant Attorney General – "State Lotteries Opinion", United States Department of Justice, 9/20/11
From this point forward, the states could be confident in their right to decide on the implementation of online lotteries, and the only federal restrictions would apply to interstate sales (residents located in one state playing another state's lottery game).
States With Online Lottery Games
Several other states including Massachusetts, Rhode Island and New Jersey are in the process of legalizing online lottery games. However, New York remains surprisingly behind, possibly due to the successful implementation of its app and subscription offering.
#1 LOTTERY APP
Jackpocket Free Ticket
USE PROMO CODE "HANDLE"
Jackpocket is the most downloaded lottery app in the United States. Currently, in 16 states, Jackpocket has moved the purchase of lottery tickets into modern times.
Play Powerball and Mega Millions online today!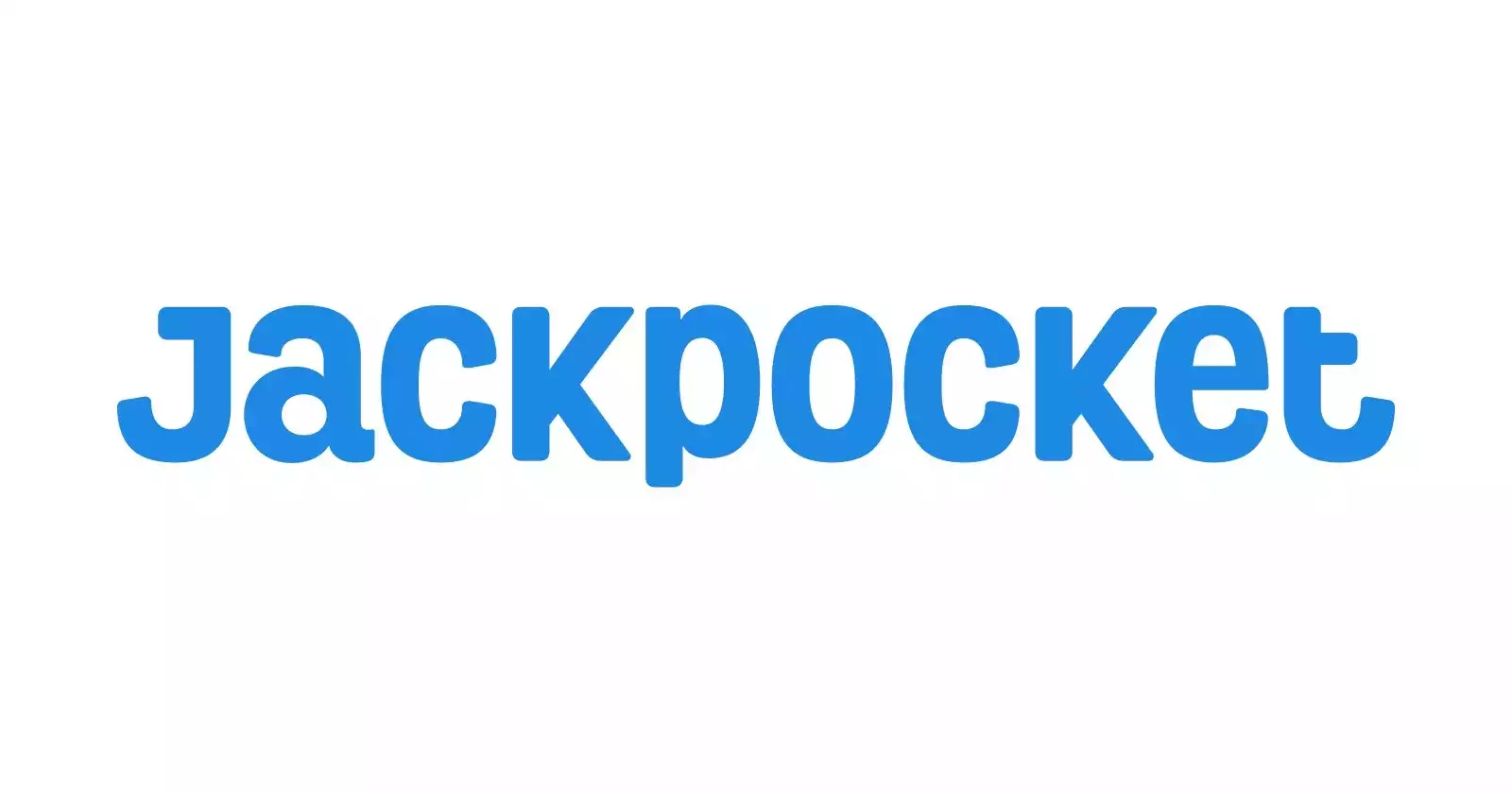 Must be 18 years of age or older to play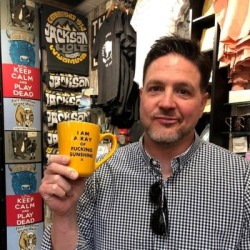 Latest posts by Jason Ziernicki
(see all)